Whole Wheat Flour Peanut Butter Cookies
I've been on a peanut butter cookie kick this week and have tried a few new (and old) recipes. This is one of the old ones, but I made the recipe with white whole wheat flour and turbinado sugar. The end result was a darker than usual peanut butter cookie with a soft but tender texture and a very light wheat flavor. I shared these with people at our school and one of the bus drivers asked for the recipe.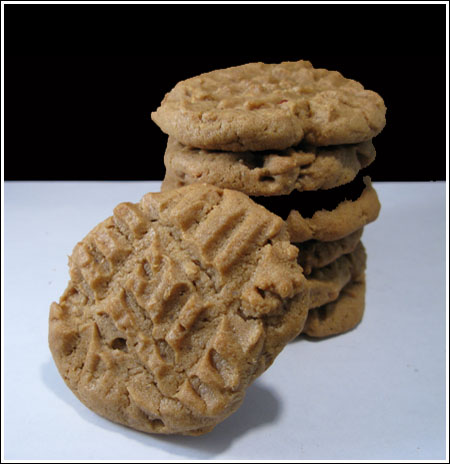 White Whole Wheat Flour Peanut Butter Cookies
2 sticks (228 grams) unsalted butter, room temperature
½ cup (96 grams) turbinado sugar (or natural sugar or granulated)
1 ½ cups (300 grams) packed dark brown sugar
1 ½ cups (380 grams) crunchy peanut butter
2 large eggs
1 teaspoon vanilla extract
1 ½ teaspoons baking soda
½ teaspoon salt
2 ½ cups (315 grams) white whole wheat flour, spoon and sweep if no scale
Preheat oven to 350 degrees F.(180 C)
Beat butter in a large mixing bowl using a hand-held electric mixer, until it is creamy. Add both sugars and continue beating on high until creamy. Beat in the peanut butter, then beat in the eggs, vanilla, baking soda, and salt. Beat for about 30 seconds or until eggs are mixed in and baking soda & salt are well distributed. Add the flour and stir until blended.
Shape the dough into 1 inch balls and arrange on parchment lined cookie sheets spacing about 2 ½ inches apart. Using a damp fork, make criss-cross patterns.
Bake cookies one sheet at a time on center rack for 10-12 minutes or until cookies appear set.
Makes 4 dozen cookies