Good news! This morning I baked a Doubletree Hotel cookie clone that actually tastes like the real thing. They're called Christie Cookies, and I found the recipe in a collection where someone said it was the same as the Doubletree Hotel cookie. I was skeptical at first, so I did a little more research.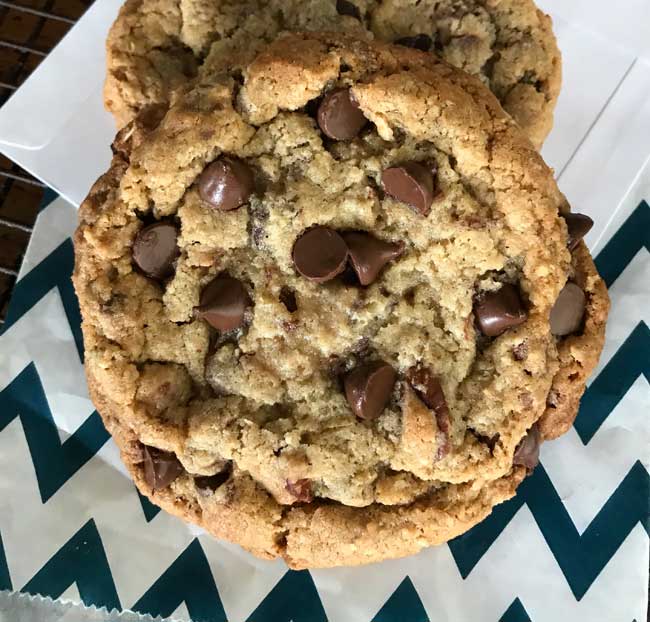 According to both Cooking with Amy and a Doubletree website, the Christie Cookies recipe is supposed to be the one used by Doubletree. Up until now, I've been using various clones, but having eaten a few actual Doubletree cookies this year, I think this copycat is more like the real thing.
It's possible the key ingredient is "Brickle Bits", which are little bits of toffee you find in the baking aisle. In most cases I find them sticky and annoying, but in this recipe they blend right in and add just a hint of extra chewiness and flavor.
Update: I've made these cookies several times and while they are good, I've come to the conclusion that they're not really that much like the original DoubleTree cookies. They're good, but just not the same. They seem to have too many oats. Here's a link to the recipe if you want to try it anyway. I now prefer this DoubleTree Hotel Chocolate Chip Cookie clone or better yet, this old one from Sunset called Chocolate Chip Cookies at Their Best. It's an older one that reminds me more of the hotel cookies.