Yeas ago I clipped some cupcake recipes from Chocolatier Magazine. Yesterday I was going through those clippings and found one for White Mountain Coconut Cupcakes, which was fortunate since I'd been craving coconut cupcakes all week and hadn't settled on a recipe. I'd had my eye on Ina Garten's, but decided to go with Chocolatier's since it called for cake flour, included a 7-Minute Frosting recipe, and yielded only 12.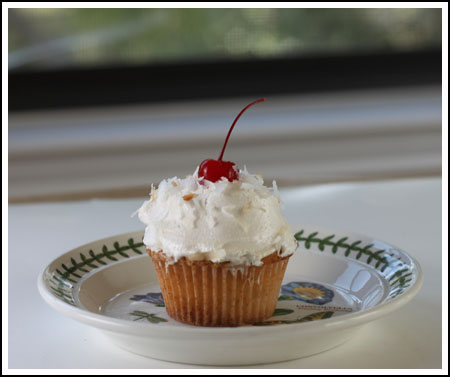 The cupcakes were great! They're not heavy on coconut, and the coconut flavor that's there comes from coconut milk and actual coconut rather than extract, which can sometimes be too strong.  The texture is very light thanks to the cake flour, and the 7-Minute Icing takes the cake from light to ethereal.    Cherries are optional, but if you can find them I recommend the kind with stems.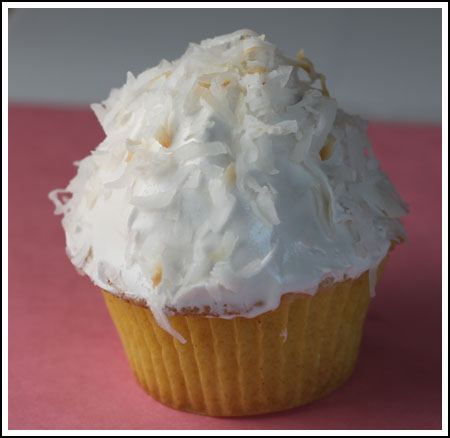 Here's a link to the recipe. I've made it multiple times since posting here.