I apologize for taking so long to get these photos up, but I came back to Texas and needed to attend to other matters.  Still am.  But this trip was an unforgettable experience and thanks to Duncan Hines, dessert sponsor of the Emmy Awards,  for the invitation.  I hope all the stars liked their cake pops.
As mentioned, the trip was fabulous, but my favorite parts were going to Bouchon Bakery twice (once with Nicole from Baking Bites and another time with Jenn from Just Jenn), wandering around the Santa Monica Food Festival with Kristina from The Better Recipes Daily Dish, the Nominee Reception on Friday night where I got to meet Babette from Bakespace, and of course Saturday, The big day of sitting in the bleachers taking photos. Jessie from Cakespy took a break from promoting her new cookbook to be there, and Erika from Erika's Kitchen was also there.  Phew, that was a lot of links.  Let's move on.
Okay, here we go.  This is definitely one of my favorite shots because Gail shouted out "I love cake!"  I'm pretty sure that made my traveling companions' day.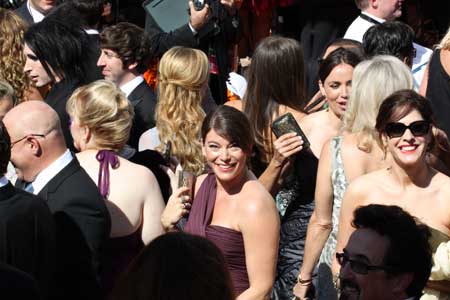 Padma from Top Chef waved and seemed genuinely happy to be there.  She seemed nice.  Tom was there too.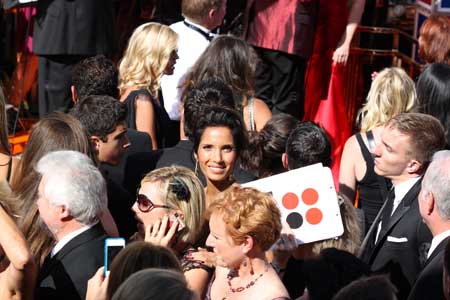 Conan O'Brien said hello.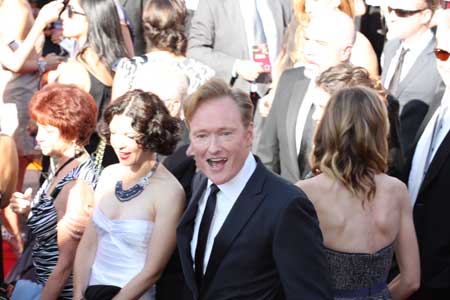 Sorry about the sun, but I just love this shot of Gwyneth Paltrow.  I'd read somewhere that she wasn't going to make it, so that was a nice surprise.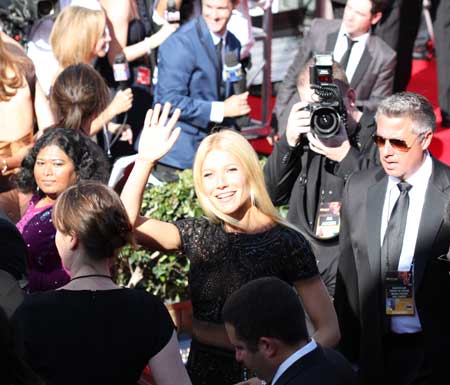 One of my favorites, Kristen Wiig. Sorry about the sun, AGAIN.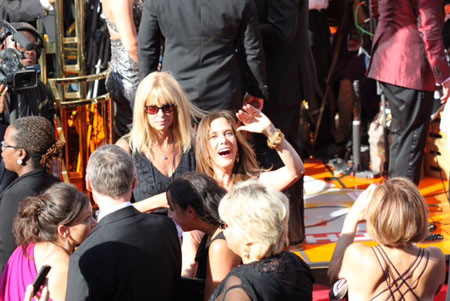 Jon Stewart, thanks for the thumbs up!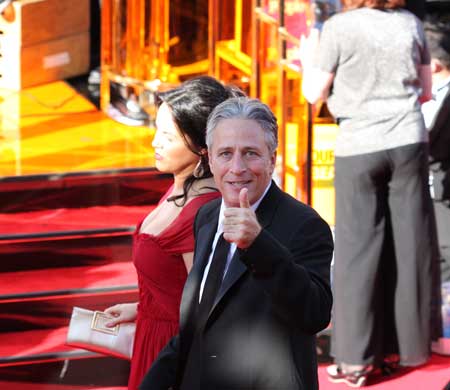 John Hamm, thanks for the thumbs up too!  I've been giving everybody thumbs up since I got home.  Anyway, The Jon and John photos are probably circulating throughout my husband's office where they have a huge fan base.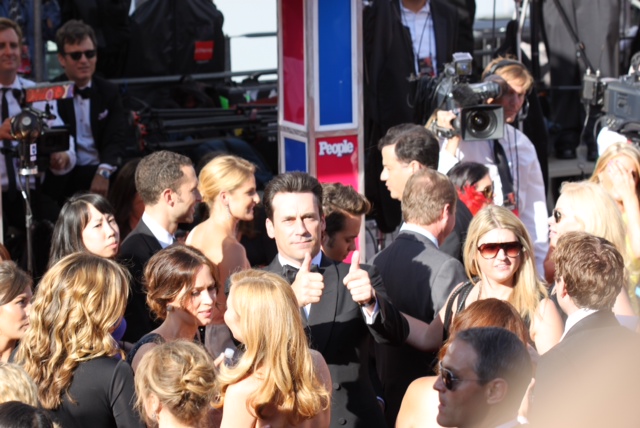 I think I tweeted this picture a million times already, but I couldn't help it. It's my favorite ice cream flavor developer, Jimmy Fallon.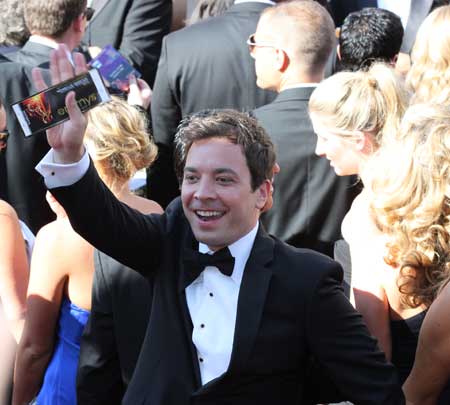 Yikes. Have to run. More photos later.