Time for the annual list of Cinco de Mayo treats!  These are all tried, true and tested, and I hope you find something you like.  To start the list, here is the famous Flan Cake.
Keep reading for more ideas.
Mexican Vanilla Pineapple Pound Cake is a good one...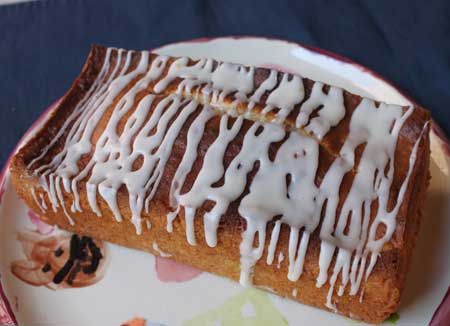 ...and so is Strawberry Margarita Pie.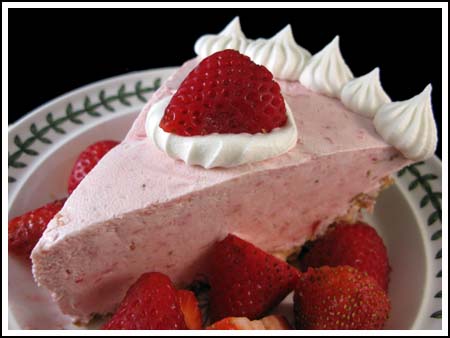 Or how about some Pumpkin Cream Cheese Swirl Bars?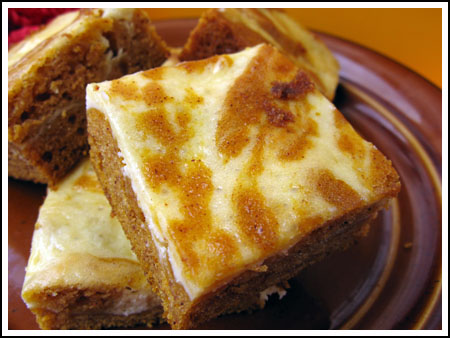 Or if you'd rather have pie, I promise you, this is a really good coconut cream pie. The secret ingredient is Coco Lopez, so that's sort of "Fiesta-ish".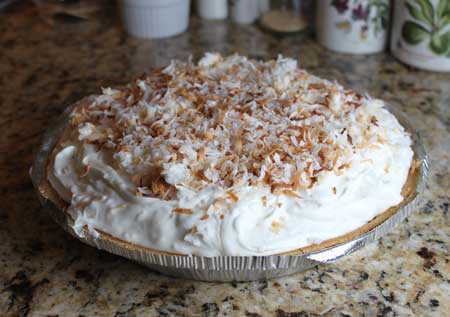 Best Yellow Scratch Cupcakes don't scream "Fiesta!" but you could fix that by topping them with white icing and red & green sprinkles or tiny Mexican flags. You needed an excuse to make cupcakes, right?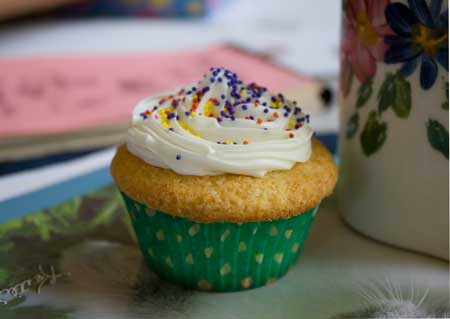 Frito Candy!  That's all.
I'll be making Mexican Chocolate Chunk Cookies with actual Mexican hot chocolate. This recipe is an all-time favorite.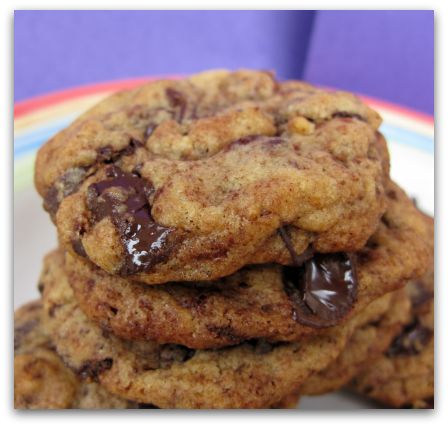 Or how about making this cake with pralines & cream flavored or any other Mexican type ice cream?  Looking at this picture gave me an idea.  What about a loaf pan size red velvet cake layer with a layer of white vanilla ice cream and a top layer of green velvet cake?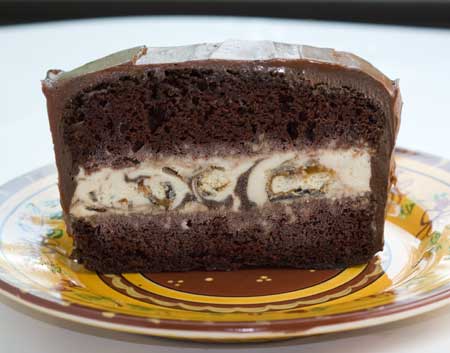 And here are some more....
Golden Cinnamon Pumpkin Bars -- These might be passable as Cinco de Mayo treats, right? Pumpkin?
Priscilla's Fiesta Fudge Cookies -- A quick and easy prize winner for kids and adults.
Oaxaca Fudge Bars with Cashew Topping -- These bars made it to Food TV Ultimate Recipe Showdown.
Mexican Chocolate Crunch Brownies use cinnamon flavored cereal in place of the usual graham crackers.
Coconut Cut-Outs -- Good cut-out dough from Martha Stewart.
Mexican Chocolate Biscotti -- Cinnamon chips in chocolate biscotti.
Chocolate Snickerdoodles -- Simple and good.
Frontera's Mexican Chocolate Streusel Cake -- Very moist cake. The hardest part is finding the Mexican chocolate.
Tres Leches Cake -- Mmmmmmmmm. Three Milks.
Lucinda Hutson's Jalapeno Carrot Cake -- A friend is making this and will report back soon. It seems to be a very dense cake.
Chocolate Cinnamon Bundt Cake -- Food Librarian recommends this, as does Janice who posted it on the "Go-To" cakes list.
The Tuesdays with Dorie bloggers made Burnt Sugar Ice Cream