Isn't it frustrating to start a recipe and then discover you are out of one essential ingredient?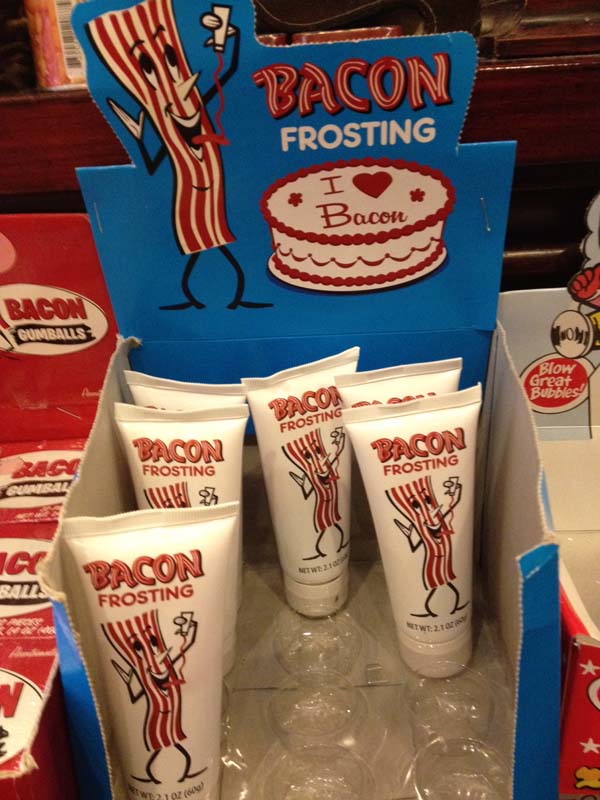 Okay, so I did not run out of bacon flavored frosting, but we did find some at  Big Top Candy this weekend, and I thought I'd tell you a little about the store in case you're planning a visit a visit to Austin.
Big Top Candy is located in Austin's South Congress area. We like to go on weekends or after a casual dinner at Home Slice, our favorite pizza spot. Nothing finishes off a pizza dinner better than an Astro Pop, right?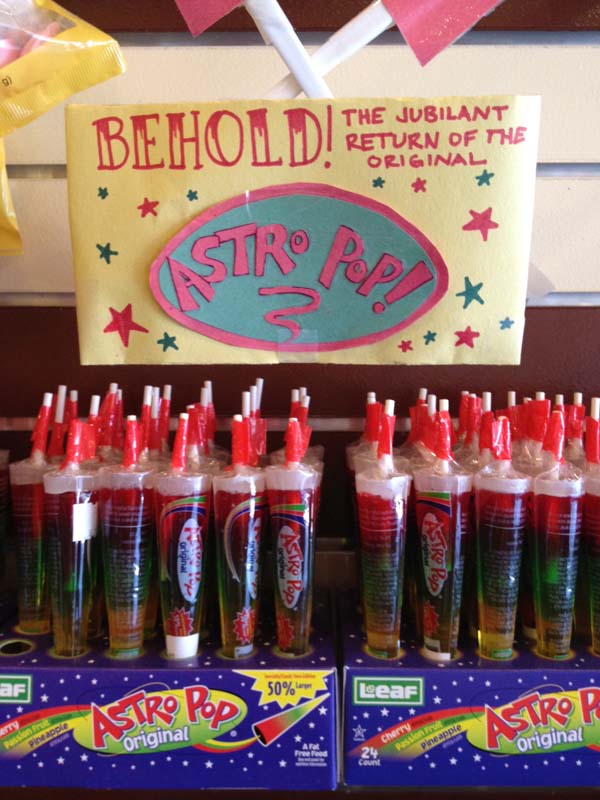 Big Top sells Astro Pops, plus just about any other retro candy you can think of.  Ask me if they had it, and I'll tell you if I saw it, because I spent a lot of time looking while Fuzz carefully selected her candy from the bulk bins.  Comparing odd candy from Big Top is the "in" thing right now with her little group of friends. They're all on an Atomic Fireball kick this week.
But if you're not interested in sugary candies, no worries.  Big Top also has ice cream, milk shakes, fudge, truffles, chocolate filled candies and my personal favorite, the white White Chocolate Oatmeal Creme Sandwich.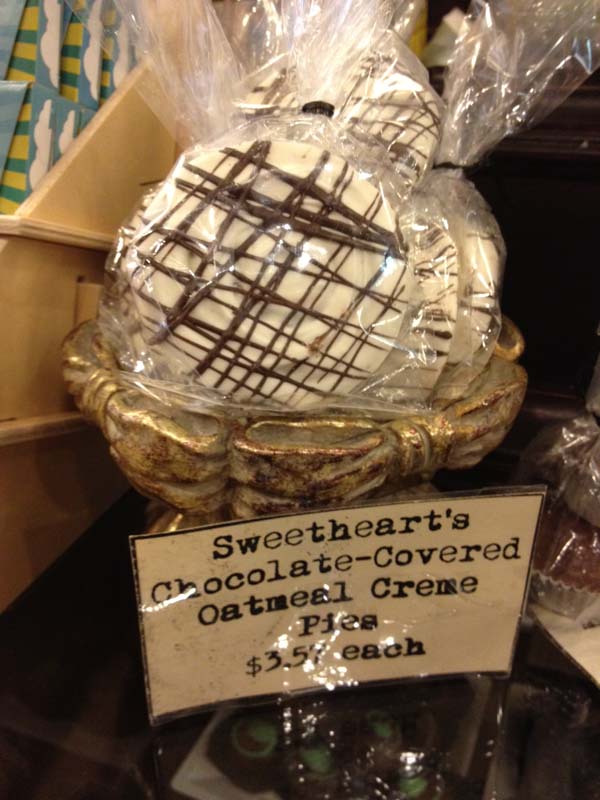 And by "personal favorite" I only mean that in the sense that it makes me laugh every time I think of a person coming up with the idea to dip Little Debbie Oatmeal Creme Pies in white chocolate.  And yes, I did try it as soon a we got home!
But back to the shop. We've watched it grow steadily since our first visit, at which point it reminded us of a west coast candy store called Powell's. Over time I think it's become even a little more quirky than Powell's, with odd looking instruments, strange objects and circus art all combined into a curious freak show decor. I really felt at home.