This giveaway has ended, but guess what!  You can still make cake pops out of pancake mix.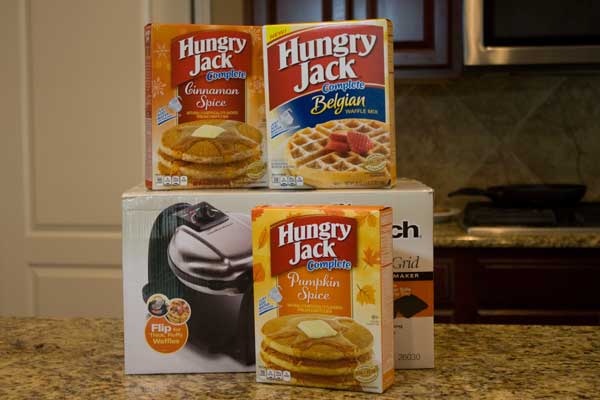 But first, let's just compare and contrast. This is what our weekday breakfast typically looks like.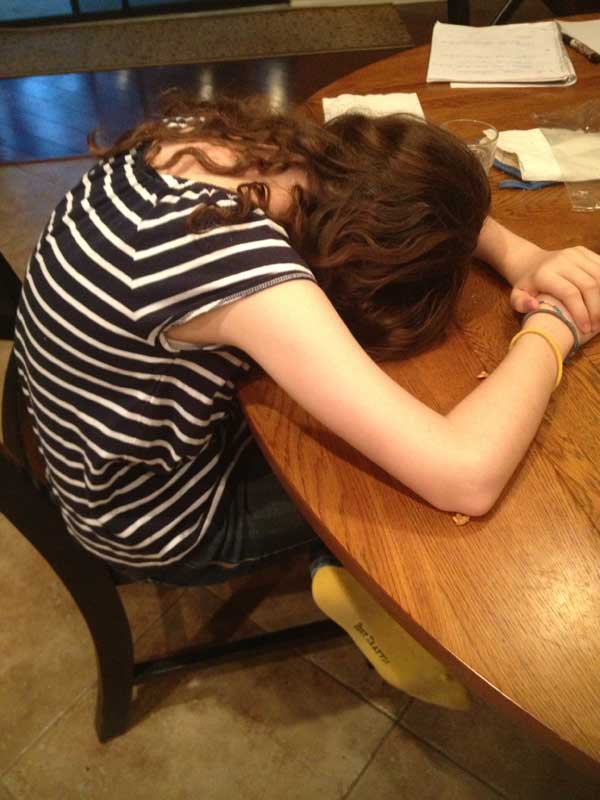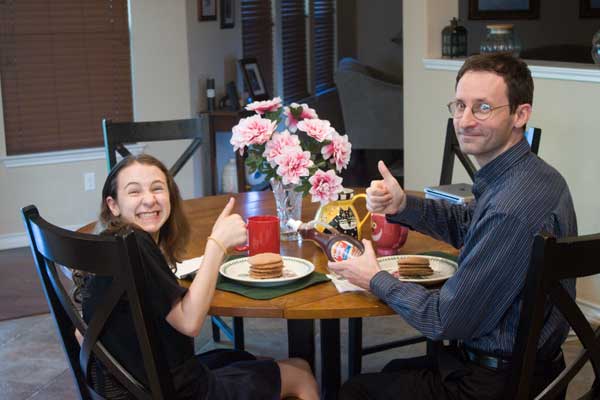 Put Hungry Jack Cinnamon Spice Pancake Mix (or any pancake mix) in a cake ball pop maker and make breakfast pancake pops. I haven't tried freezing them, but if they freeze as well as pancakes, you could freeze them, thaw them in the microwave and serve them as pancakes on the go during the week.  Update:  They do freeze well.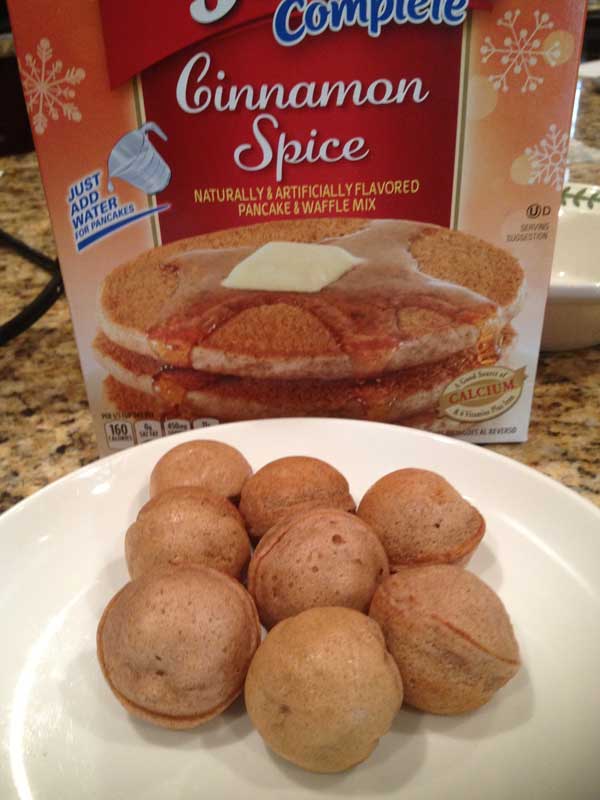 But I'm not giving away a cake ball maker. I'm giving away a gorgeous Belgian waffle maker to help make your weekend breakfasts PERFECT. For a chance at winning the giveaway, just leave me a comment describing both your weekday breakfast and your weekend breakfast. I will pick one giveaway winner by Saturday, October 27, so make sure to get your comments in by October 26 at midnight. Also, join me in "liking" Hungry Jack's Facebook page where you can communicate with some of the team members, see product updates and keep track of any new promotions.
Disclosure: This post was sponsored by Hungry Jack, but the opinions expressed are my own. And yes, you really can make excellent pancake balls with pancake mix.