A few weeks ago I picked up a can of Guittard Cocoa Rouge at Sur La Table. I figured it would be good, but it's REALLY good -- definitely worth the $10 if you like Dutch chocolate. It's excellent in baked goods, but my favorite use for it is in Alton Brown's Dutch Chocolate Ice Cream. I've been making this recipe for years, but the red cocoa powder took it to a new level. It reminded me of the Dutch chocolate flavored Blue Bell ice cream I used to buy back in Texas, but better.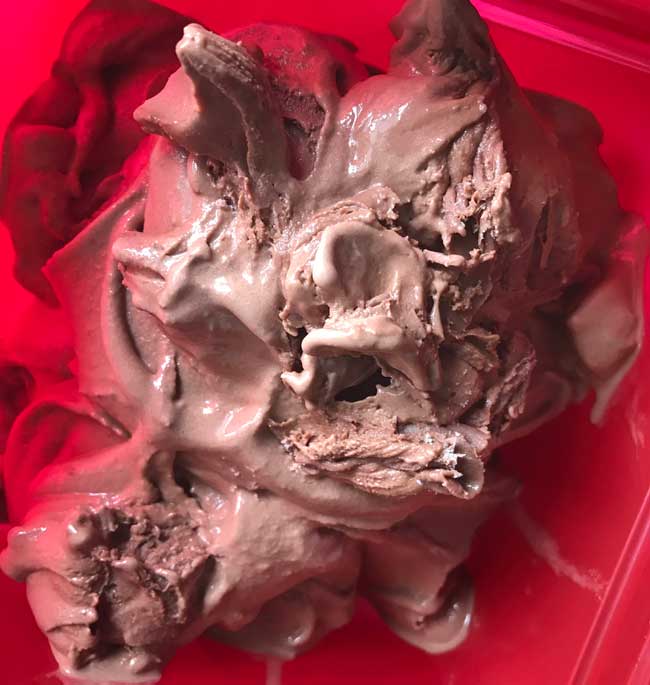 Here's the recipe if you want to try it with or without the fancy cocoa powder. For the record, my ice cream maker is an older model Cuisinart, and it's served us well as it has survived at least 3 moves and been knocked around more than most appliances. Hopefully it will get some more use as the weather warms up.
Recipe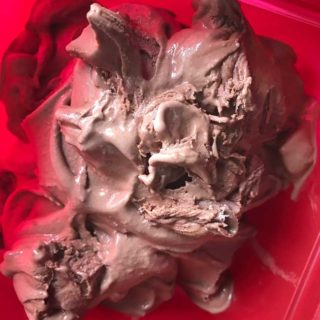 Red Cocoa Powder Dutch Chocolate Ice Cream
Red Cocoa Powder Dutch Chocolate Ice Cream
Ingredients 
½

cup

42 grams unsweetened red cocoa powder (or just use Dutch cocoa)

3

cups

half-and-half

1

cup

heavy cream

8

large egg yolks

1 ⅓

cup

sugar

250 grams

2

teaspoons

pure vanilla extract
Instructions 
In a mixing bowl , preferably one with a spout (I use a Pampered Chef Batter Bowl), whisk the egg yolks until they lighten in color. Set them next to the stove.

Next, whisk the cocoa powder and 1 cup of the half and half together in a saucepan. Set the pan over medium heat and whisk until smooth, then whisk in remaining half and half and cream. Bring to a simmer, then remove from heat.

Add the sugar to the egg yolks and whisk until smooth, then whisk in about ⅓ cup of hot cream mixture to temper. Add another ⅓ cup, whisking until combined, then add another ⅓ cup and whisk. Gradually add all remaining cream mixture to egg mixture.

Pour mixture back into saucepan and cook over low to medium low heat, stirring frequently, until the mixture reaches 170 to 175 degrees F. It won't thicken very much at this point, but it should coat the back of the spoon. Pour the mixture into a clean bowl and allow to sit at room temperature for 30 minutes. Stir in the vanilla extract.

Cover mixture and refrigerate for at least 4 hours (I recommend 8).

Pour into an ice cream maker and process according to the manufacturer's directions. This should take approximately 25 minutes.

Transfer to a lidded tub and freeze until ready to serve.