There are so many choices these days when it comes to ice cream, but sometimes nothing beats a vanilla soft serve from Dairy Queen. Eating cones in the car has been a highlight of this summer. Nothing can fully duplicate the experience, but if you can't make it to the DQ, try the Dairy Queen Ice Cream Copycat recipe.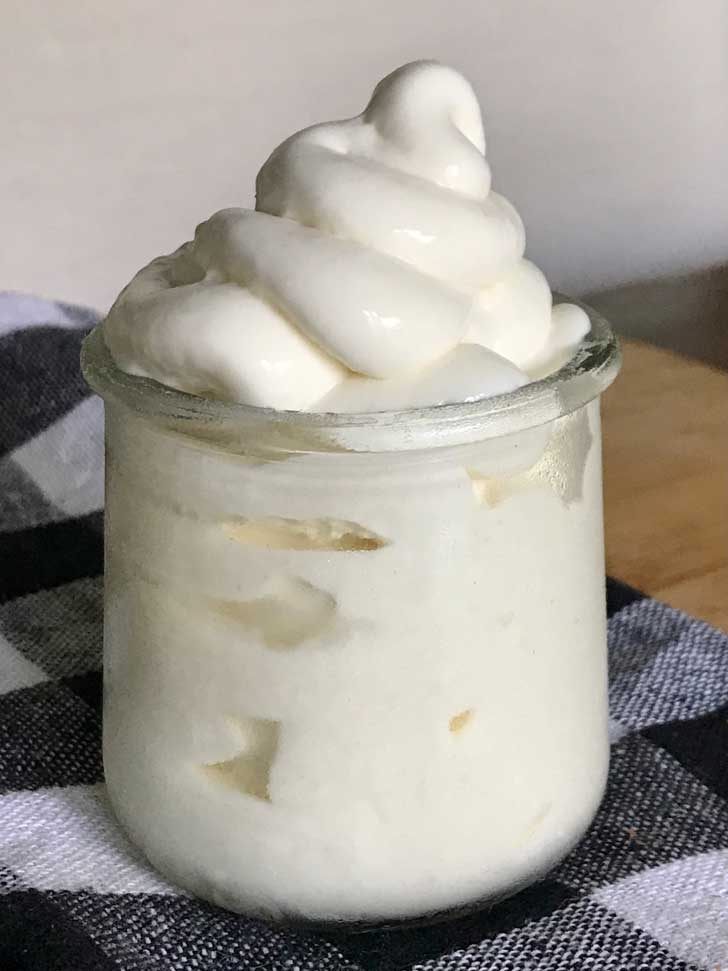 Eat Right Away or Later
Dairy Queen's soft serve is one of a kind, but this recipe tastes similar. You do need an ice cream maker, but any model will work. Straight out of the maker, it will be soft and creamy like Dairy Queen with a very similar flavor and soft texture. After being frozen for a few hours, it will be a tasty copycat vanilla ice cream. Yes, it will firm up, but if you store it in a freezer bag rather than a carton, you can bring it back to soft consistency again and squeeze it out in a twirl. I tested to see how it would work after a 24 hour freeze, and here's the result! To soften, you just have to put the freezer bag of ice cream in the refrigerator for 30 minutes or so.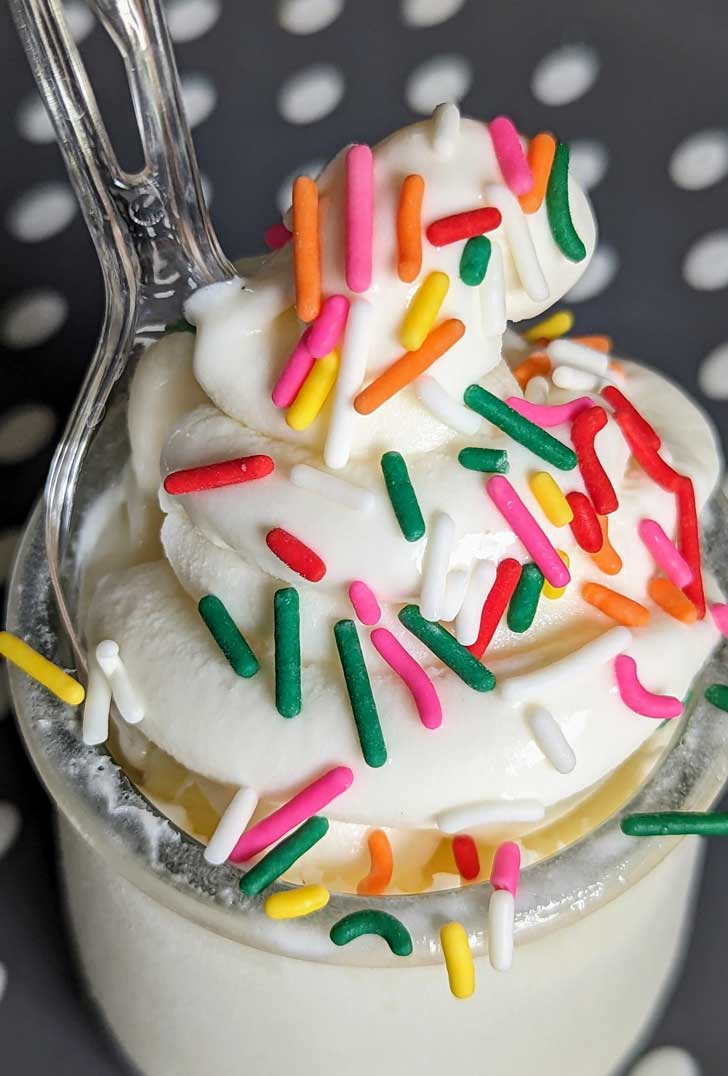 Dairy Queen Ice Cream With a Hint of Malt
I've been sharing this recipe for years and people really do think it tastes like Dairy Queen. Recently I made some adjustments. After having a cone at Dairy Queen and getting a slight hint of malt, I added a little malted milk powder to my home recipe and it really made a difference. Now I do not think Dairy Queen puts malt in its basic vanilla ice cream as I've never tasted it in there before, but maybe my particular Dairy Queen was making someone else a malt and some malt powder got in there. Whatever the case, it gave me the idea to add malt to my home batch. Loved it!
Soft Serve Ice Cream Machine
I do not own a soft serve ice cream maker and had to do my ice cream twirls by squeezing it out of a freezer bag with the bottom corner cut off. I was only vaguely aware that soft serve ice cream machines for home use existed, but of course they do! Cuisinart has this one, which looks like a lot of fun. Unfortunately (?) my old model Cuisinart just will not break, therefore I do not have an excuse to buy a new ice cream maker. But they are out there and would probably work great with the Dairy Queen Ice Cream Copycat recipe.
A Few Ice Cream Recipe Tips
Some of these are obvious, but I wanted to throw them out there.
Gelatin packets hold about 2 ½ teaspoons of gelatin, so you will use 1 packet.
Do not boil the milk, just heat so that it's hot enough to dissolve the gelatin.
Use whole milk.
Use water (not milk) to soften the gelatin.
For the cream, use a good brand. I used Land o' Lakes and the ice cream had such a nice flavor. Normally I'd just buy store brand cream, but for straight vanilla ice cream buy a premium brand.
Same with the vanilla. I used Nielsen Massey vanilla bean paste. But you can use other brands if you don't just happen to have a jar of NM paste lying around.
Empty the ice cream directly from the canister to the freezer bag. I recommend dividing it between two or three bags. Snip the bag before serving. Keep others intact.
Buy some ice cream cones! I didn't have any for this round and couldn't drive to the store so I used Yoplait glass containers.
Recipe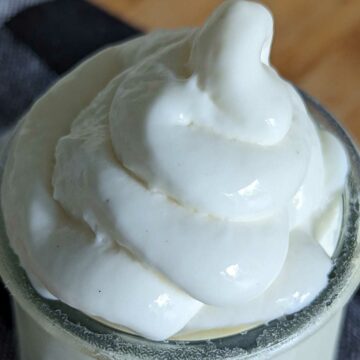 Dairy Queen Ice Cream Copycat
Not quite the same as a good old DQ cone, but will do in a pinch!
Ingredients 
¼

cup

cold water

(56 grams)

2

cups

cold whole milk

(449 grams)

2 ½

teaspoons

Knox gelatin

1

cup

sugar

(210 grams)

1 ½

cups

heavy cream (Land o' Lakes brand if possible)

cold (336 grams)

¼

teaspoon

salt

1

teaspoon

vanilla extract or vanilla bean paste

Nielsen Massey

1-2

teaspoons

malted milk powder

optional
Instructions 
Put ¼ cup of water in a small custard cup and sprinkle gelatin on top. Let sit for 5 to 10 minutes to soften. Don't skip this step!

Put softened gelatin/water mixture, milk and sugar in a 3 quart saucepan and heat just until it is very hot. Do not boil. Stir to dissolve gelatin.

Transfer mixture to a clean glass bowl and stir in the cream, salt and vanilla. Cover and chill for 6-8 hours or overnight.

The next day it should be congealed like soft gelatin. It is now ready to go in the ice cream maker! Yay!

Add to the ice cream maker along with little malted milk powder if desired. Process as per manufacturer's directions. When finished, scrape into a gallon size freezer bag or a couple of smaller freezer bags.. At this point the ice cream will be quite soft, so put the bag in the freezer for another 10 minutes or so to make it less melt-y.

To serve, snip off bottom corner of freezer bag and squeeze into cups or cones or recycled French yogurt containers.

If you still have ice cream left, just freeze the whole bag and serve later.