These White Chocolate Raspberry Muffins were inspired by a 99 cent sale on raspberries. And if you buy raspberries, you need to buy white chocolate, right? That's how it is in my world at least. But seriously, these are pretty good.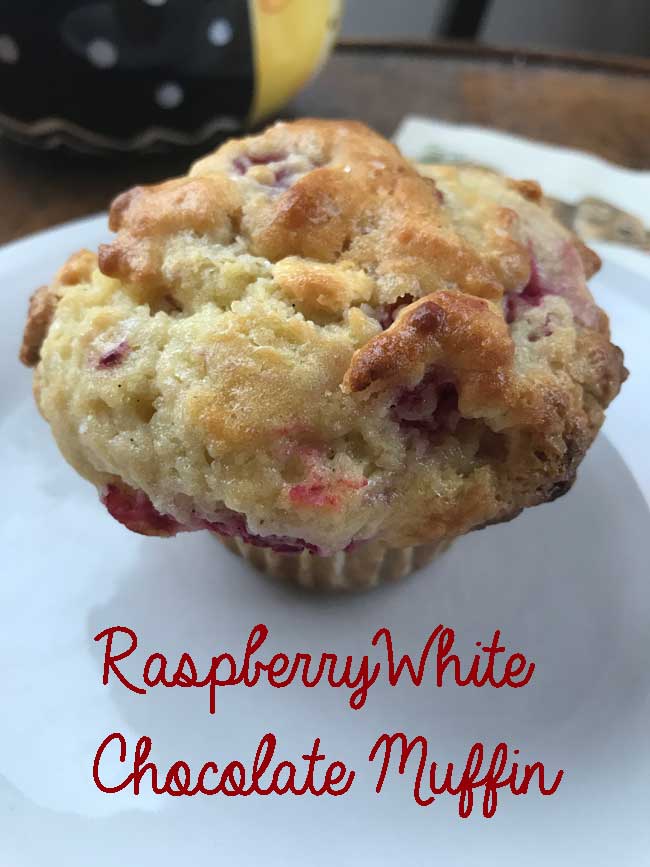 The recipe is derived from an old Joanne Chang (Flour Bakery) blueberry muffin recipe which I've fiddled with over the years. I obviously changed the blueberries to raspberries, added white chocolate, halved the recipe and changed up the baking method so that you bake at a high heat for the first 5 minutes, then reduce heat and continue on at 350 for another 20.
High Rising, Hot Oven
In theory, putting the muffins in a very hot oven is supposed to help them rise higher. The raspberry muffins do rise, but that's also due to the composition of the recipe itself.  Right now I'm happy with this recipe the way it is, but it's so good that I'll probably change up the flavor and post some more variations in the future.    If you try it, let me know what you think.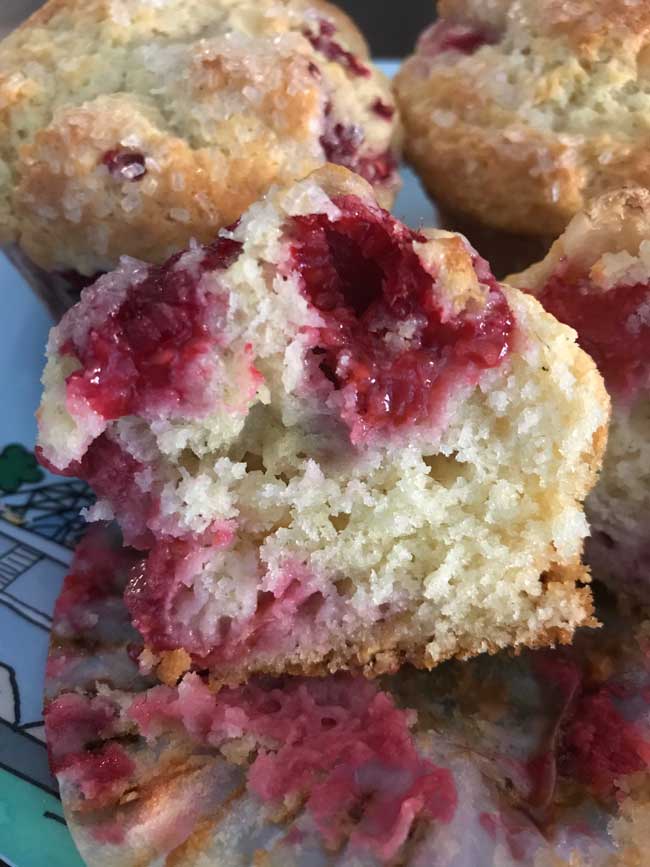 Recipe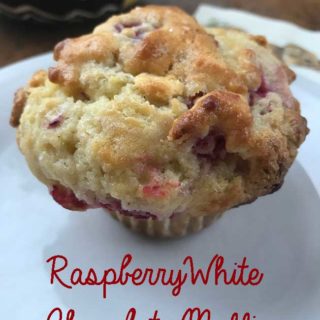 White Chocolate Raspberry Muffins
White Chocolate Raspberry Muffins are fairly high rising muffins that taste great long after they've cooled.
Ingredients 
1 ¾

cup

all-purpose flour

(240 grams)

2

teaspoons

baking powder

¼

teaspoon

baking soda

¼

teaspoon

salt plus a pinch

⅔

cup

granulated sugar

(135 grams)

1

large egg

(50 grams)

1

large egg yolk

(17 grams)

½

cup

full fat sour cream

(114 grams)

½

cup

milk

1

teaspoon

vanilla extract

5

tablespoons

melted butter, cooled

(70 grams)

⅔

cup

fresh raspberries

½

cup

white chips

1

tablespoon

coarse sugar
Instructions 
Preheat oven to 425 degrees F. Note: You will bake the muffins at 425 for the first five minutes, then reduce the heat. Line 18 to 20 muffin cups with paper liners.

Whisk together the flour, baking powder, baking soda, salt and sugar in a large mixing bowl.

In a second bowl whisk together the egg, yolk, sour cream, milk and vanilla until smooth.

Pour the milk mixture into the flour mixture and stir until almost fully blended, then pour in the melted butter and stir until everything is evenly blended.

Stir in the white chips, then carefully stir in the raspberries.

Divide the batter equally among the muffin cups and sprinkle tops with sugar.

Bake at 425 for 5 minutes.

Reduce oven heat to 350 and bake for about 20 more minutes.

Allow the muffins to cool completely before serving. These muffins, in my opinion, are better after they've sat around for an hour or two.