For my favorite dinner rolls and bread, I use a stand mixer with dough hook, but this No-Knead Bread is a game changer!  Like the famous  New York Times No-Knead Bread, it's made by stirring all the ingredients together and letting the dough sit for a few hours before baking.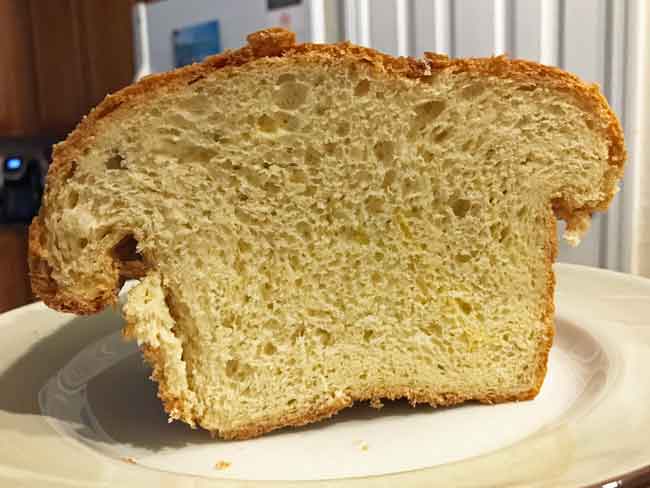 I made the bread twice. The first time I made the recipe as rolls and ended up with something like a cross between rolls and a biscuit. They smelled fabulous while baking and tasted very good. A mix of melted vegetable oil spread and olive oil added flavor.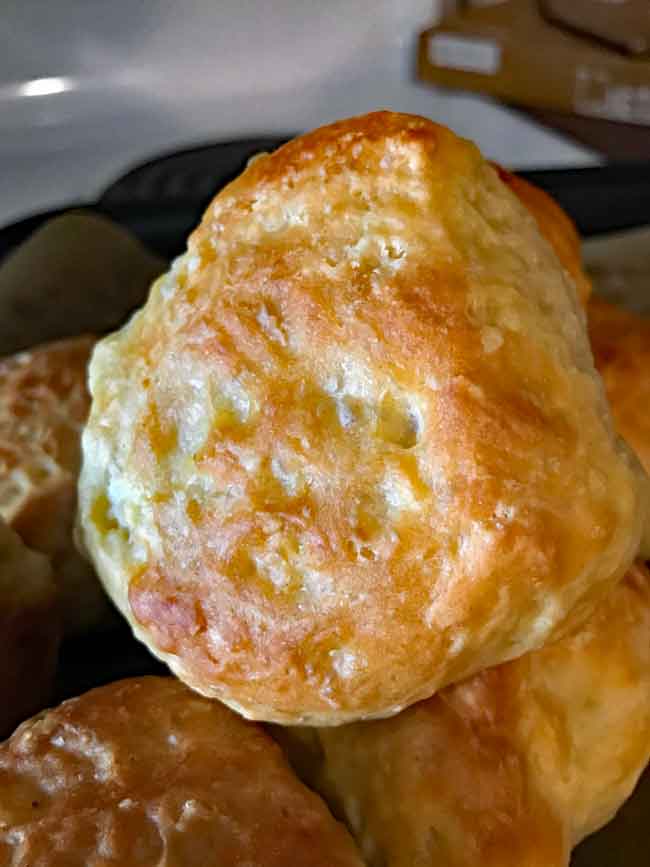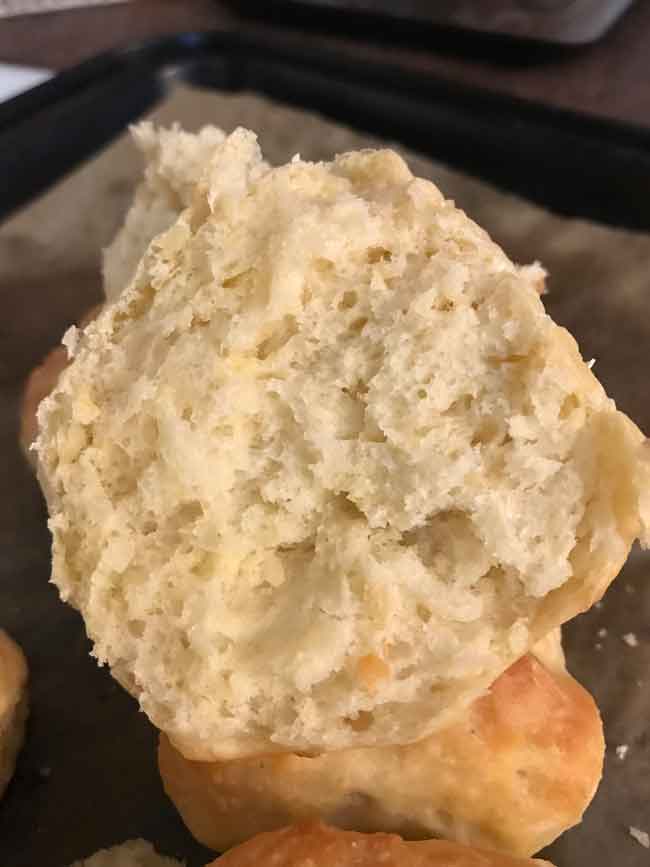 For the second round, I halved the recipe and made 1 (giant!) loaf of bread.  Here's a picture of the very wet dough before it rose.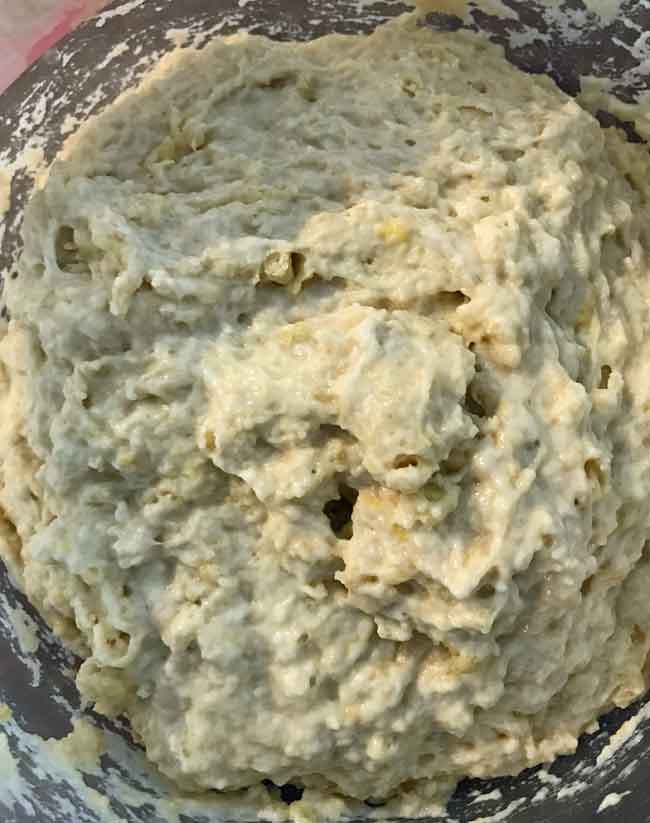 Here's what the dough looked like after 3 hours.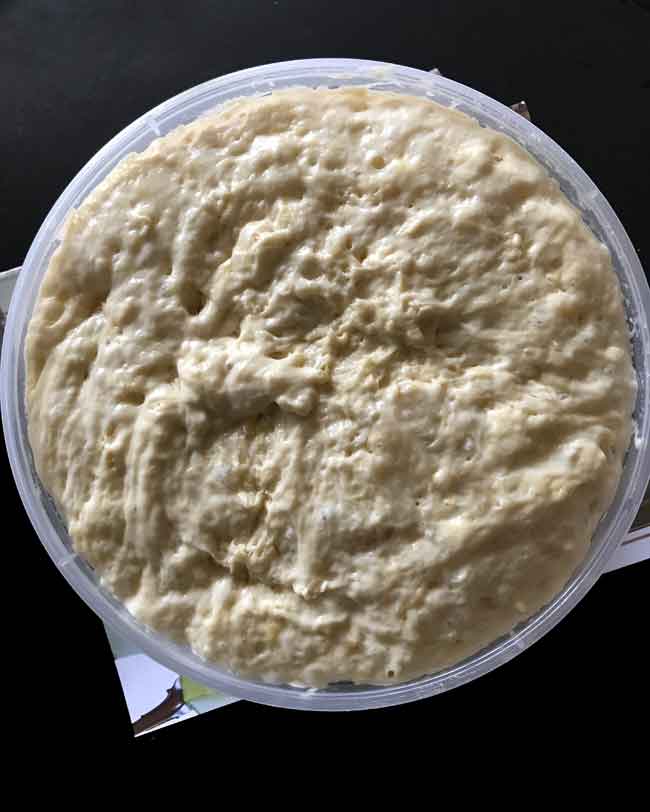 The 9x5 inch pan seemed a bit too small, so next time I'll hold back some of the dough, but it still worked out. The bread sliced easily and tasted great! It's not too heavy to be used as sandwich bread and perfect for toast. I'm looking forward to making another batch.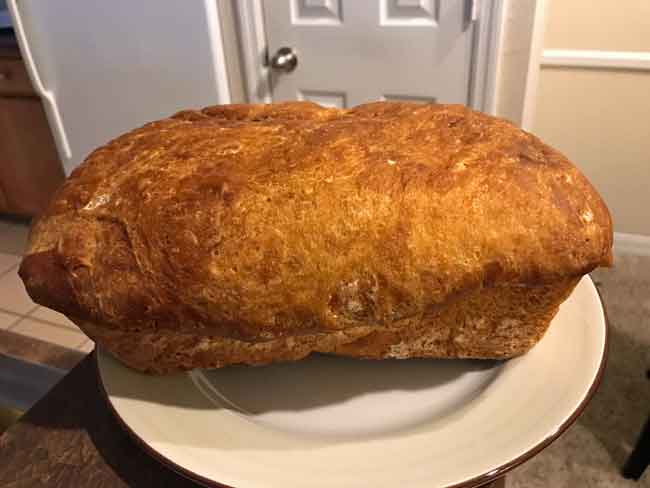 No-Knead Bread or Rolls
2 ¾ cups warm water, divided use
1 teaspoon sugar and 1 teaspoon flour
4 ½ teaspoons yeast (2 envelopes)
8 cups flour (2 pounds, 4 oz/1000 grams)
4 teaspoons salt
½ cup sugar (100 grams)
½ cup vegetable oil (I used ¼ each olive oil and melted Country Crock "plant butter")
3 large eggs
In a bowl, stir together ¾ cup of the warm water, the 1 teaspoon each of sugar and flour and the yeast. Set aside.
In a large mixing bowl, stir together flour, salt and sugar until thoroughly blended.
Add the oil and eggs and and stir well, then add the yeast mixture and stir until blended. Add the remaining water ½ cup at a time, stirring to make a soft dough.
Cover the dough and let it sit for 3 hours.
Punch down the dough with a spoon.
If making loaves, put in two large or 3 medium greased loaf pans. If making rolls, drop about 30 gobs of dough about 1 inch apart on large greased baking sheets or foil casserole dishes.
Cover and let rise for 1 hour.
Towards the end of the rising time, preheat oven to 350 degrees F.
For large loaves, bake for about 50-55 minutes or until loaves sound hollow when tapped.  For medium loaves, check at 45 minutes. If making rolls, bake for about 15 to 20 minutes.
If you like the idea but want to try making ½ of a batch, here are the measurements.
½ Batch No-Knead Bread or Rolls
¼ cup plus 2 tablespoons (3 oz) water plus 1 cup (8 oz)
½ teaspoon sugar and ½ teaspoon flour
2 ¼ teaspoons yeast (1 envelope)
4 cups flour (1 pound, 2 oz/500 grams)
2 teaspoons salt
¼ cup sugar (50 grams)
¼ cup vegetable oil or 2T. each of olive oil and melted vegetable oil spread
1 large egg plus 2 tablespoons lightly beaten egg
Makes  one very large loaf or about 15 to 18 rolls.