I hadn't planned on posting another basic white bread recipe so I kept it in my "drafts" folder for personal use.  However, since I haven't baked anything in over a month I figured I'd share the recipe to let you all know I'm still alive.   Now I don't have any interesting stories to tell other than that Fuzz is heading north for college and Todd and I are heading south to live live as empty nesters.  Oh, and that I got a head start on the move and am living alone for a bit with no one to bake for.  That should change soon, but for now, here's a basic white bread recipe I was making over and over before I left.  It's actually a halved version of the one from the Gold Medal flour bag, and I can attest that it rises high, is soft, fluffy and meets all the basic requirements of a good American style white bread loaf. The original recipe from Gold Medal is double this.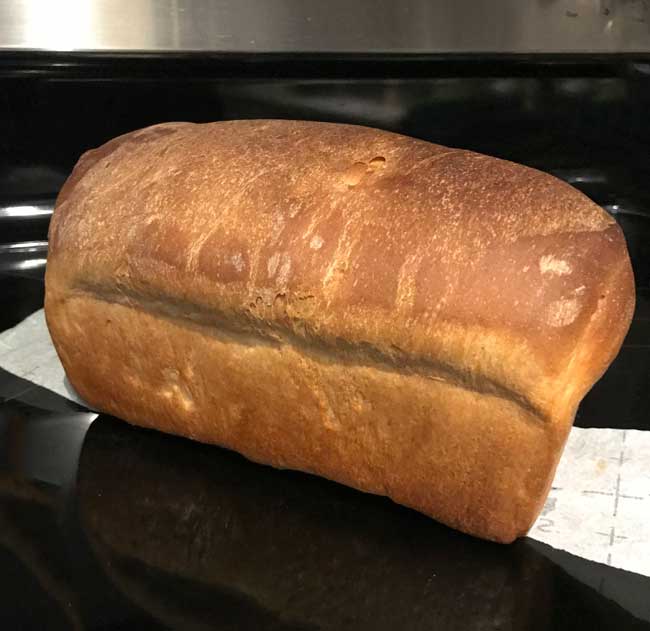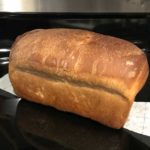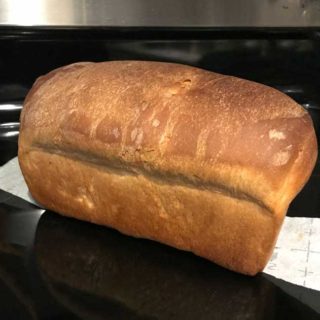 Print Recipe
Gold Medal White Bread
Gold Medal White Bread
Ingredients
3 to 3 1/2

cups

Gold Medal bread flour

1 1/2

tablespoons

sugar

1 1/2

teaspoons

salt

1

tablespoon

shortening

2 1/4

teaspoons

quick rising yeast

1

cup

plus 2 tablespoons very warm water

120° to 130°F
Instructions
Grease an 8 1/2 by 4 1/2 or a 9x5 inch pan with shortening and line with a strip of parchment paper if desired.

In the bowl of a stand mixer, mix together 1 3/4 cup of the flour, the sugar, salt, shortening and yeast. Add the water and beat with the paddle attachment until well blended, then add remaining flour about 3/4 cup of a time until you have a dough that is just slightly sticky but no longer clings to the side of the pan when mixed.

Attach dough hook and let the machine knead for about 8 minutes, adding a little extra flour if kneaded.

Cover bowl and let rise for 45 minutes or until about doubled in bullk.

On a pastry mat or large clean surface (use extra flour if your dough is sticky), roll or just pat the dough into a rectangle that is 9x18. Starting with the 9 inch side, roll into a cylinder, pinching down dough as you roll.

Squash the dough a bit into a 9 inch log and plop it into the pan. Cover with grease plastic wrap and let rise for another hour.

Bake at 425 degrees F. for about 30 minutes.

Let cool, then carefully remove from pan and let cool completely before slicing.