One of my most popular bran muffin recipes is the Claim Jumper copycat. It makes dark, sweet, molasses and raisin bran muffins which you serve upside down with a sticky glaze. The secret ingredient is raisin puree, which I recently learned was also the key ingredient in Nancy Silverton's bran muffins.
I've been meaning to try the Nancy Silverton recipe, but somehow got sidetracked by yet another bran muffin recipe -- Greg Atkinson's Molasses and Raisin Bran Muffins.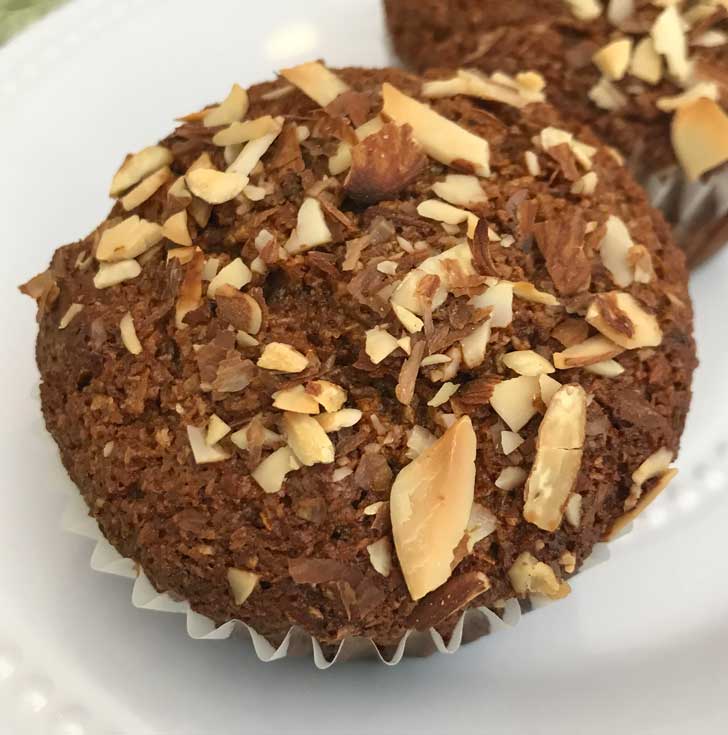 Greg Atkinson, a chef from Seattle, put his own spin on Nancy Silverton's bran muffin recipe. He made it to fill exactly 12 cup muffin cups, added a generous amount of molasses and cut the step of toasting the bran. But most importantly, he kept the raisin puree for moisture and flavor.
Molasses and Raisin Bran Muffins Notes
So I made the Greg Atkinson Molasses and Raisin Bran Muffins and like them very much, though they are on the sweet side. They're so sweet that I made them again just to make sure I didn't add the sugar twice. The second time I used a lighter hand with the sugar and the muffins were still sweet, but not overly so. The best part about them is that the tops are kind of crispy and they have a pretty strong molasses flavor.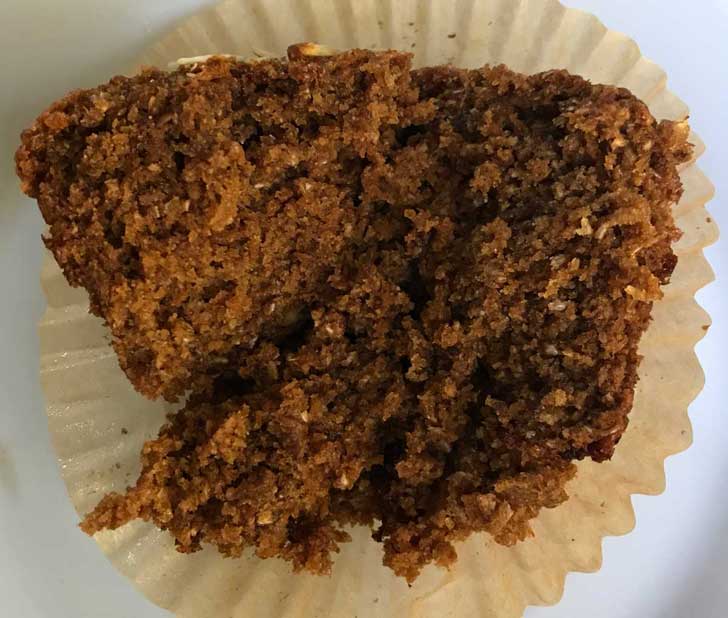 If you like the flavor of molasses and prefer a sweeter muffin, this one's worth a try.
Recipe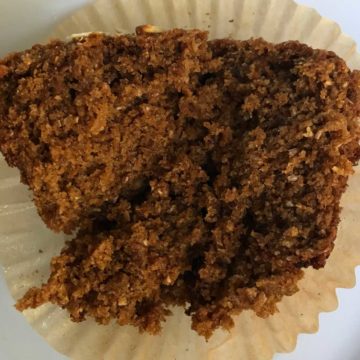 Molasses and Raisin Bran Muffins
Raisin puree and molasses add sweetness and moisture to these dark and grainy bran muffins.
Ingredients 
1

cup

raisins

(160 grams)

1

cup

water

½

cup

canola oil

½

cup

molasses (use a scant ½ cup)

140 grams

½

cup

sugar (use a scant ½ cup)

90 grams

1

large

egg

1

cup

all-purpose flour or bread flour

(130 grams)

2

teaspoons

baking powder

½

teaspoon

baking soda

1

teaspoon

salt

2

cups

wheat bran

(140 grams)
Instructions 
Preheat oven to 400 degrees F. Line 12 muffin cups with paper liners.

Combine the raisins and water in a small saucepan and bring water to a boil. Reduce heat to low and simmer for 5 minutes to soften the raisins. Puree the raisins in a blender or a Nutribullet (I use my Nutribullet). Set aside.

In a medium size bowl, mix together the flour, baking powder, baking soda, salt and bran.

In a mixing bowl, whisk together the oil, molasses, sugar, egg, and raisin mixture. Add the flour mixture to the sugar mixture until blended. It will be dark brown and thick.

Scoop batter into the muffin cups. Bake for 20 minutes or until muffins spring back when lightly touched.

Let the muffins cool for at least 10 minutes before serving.