Not that you need an excuse, but it's National Pound Cake Day so bake a pound cake! That is, if you like pound cake.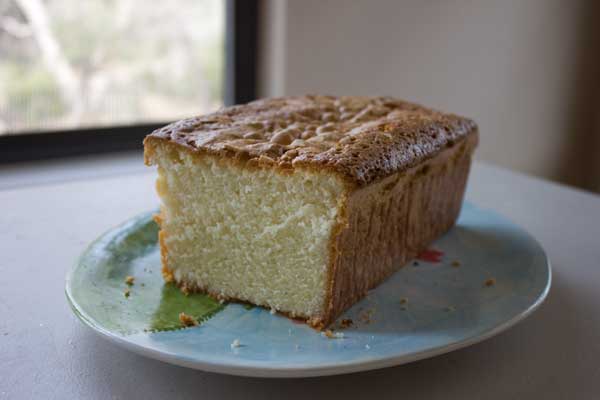 It's actually not my favorite type of cake, but it's a good complement to the berries that have been on sale lately.  That, plus I've been searching for top pound cakes and wanted to try the highly regarded Elvis Presley's Favorite before I'd forgotten the flavor and texture of my favorite Perfect Pound Cake with Cream Cheese.
The only change I made to the recipe on Epicurious was to halve it and bake it in an 8 1/2 by 4 1/2 inch loaf pan.  To halve seven eggs, I used 3 eggs plus 1 yolk.  The cake smelled a little eggy when I took it out of the oven, but it didn't taste too eggy once it had cooled.  It was less dense and heavy than some of my other pound cakes and not as tight crumbed.  It also seemed really sweet — not that being sweet is a bad thing, but it just seemed a tad bit sweeter than others.  Maybe that's why Elvis liked it?  I don't know.  It's definitely a very good cake, but I like the other one better.
Related posts: