Pumpkin Crunch Dessert will make your house smell like fall. This is a great alternative for people who like the idea of pumpkin, but aren't so crazy about pumpkin pie.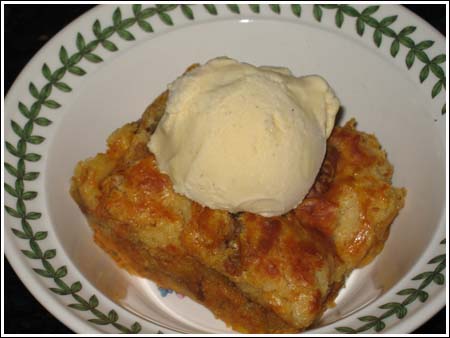 Pumpkin Crunch Dessert
Pumpkin Crunch Dessert AKA Pumpkin Dump Cake
Ingredients
1 (15 oz) can pumpkin (plain pumpkin, not pumpkin filling)
1 (12 oz) can evaporated milk
3 large eggs
1 cup granulated sugar
1/4 teaspoon salt
4 tsp. pumpkin pie spice (or just use 1 teaspoon cinnamon
1 box yellow cake mix
6 ounces melted butter, regular salted
1 cup chopped pecans
Instructions
Preheat oven to 350 degrees. Spray 9x13 pan or glass dish with cooking spray.
Combine pumpkin, evaporated milk, eggs, sugar, salt and pumpkin pie spice in a large bowl. Pour into pan. Sprinkle cake mix evenly over the top. Pour butter over the cake mix, then sprinkle pecans all over the top.
Bake for 50 minutes or until golden brown. Let cool completely then cut into squares and serve with a scoop of ice cream.