Update:  This is an old recipe I made on a whim, and while the title is William Shatner's Cappuccino Muffins, I have no idea if this really is his recipe.  It seemed fun at the time, so I went with it.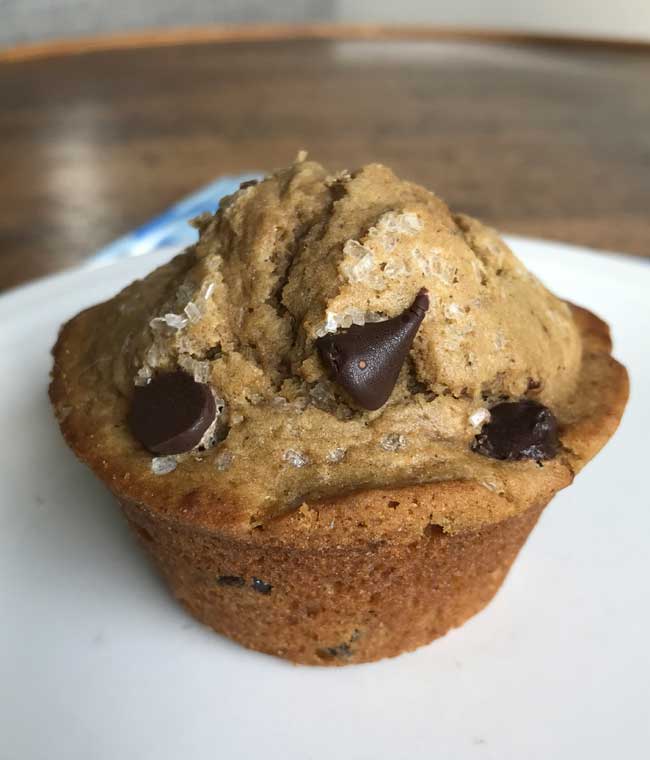 The ingredients sounded good and the technique was pretty basic. Plus, I had just bought a jar of espresso powder and was itching to use it. Since I didn't have any "mini" chocolate chips, I used a combination of bittersweet chocolate chips and a few mini cinnamon chips.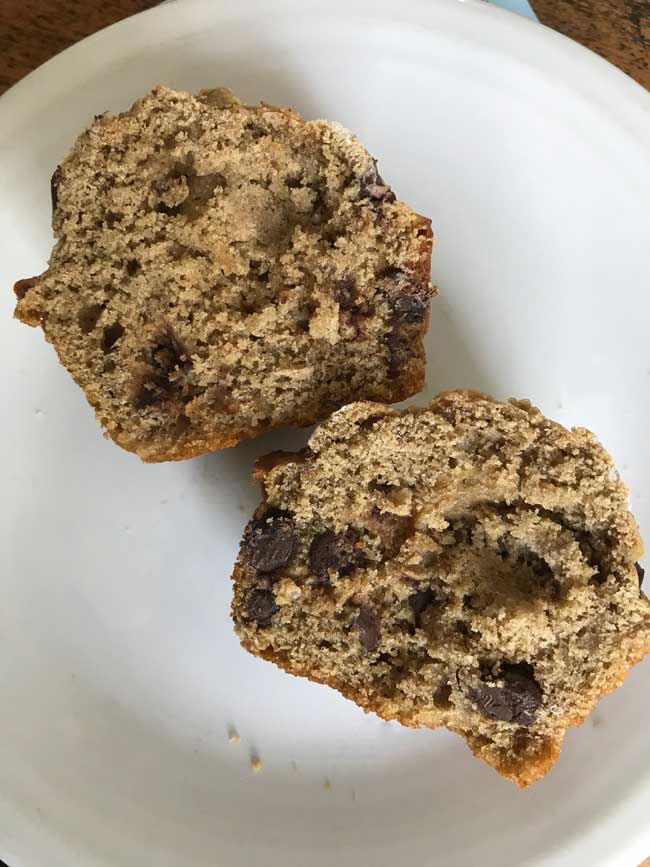 I followed the instructions as directed and put the muffins in the oven while I cleaned the house. After 18 minutes, I turned on the oven light and said "Beam me up Scotty! These muffins look fabulous!" Luckily, no one was there to hear me but the cat and he's used to it.
Anyway, if William Shatner puts out a cookbook, I'll buy it because these were terrific. I think I'm going to take them down to the school and put them in the Teachers' Lounge. They're going to think they're from a bakery, though. I packed them in one of my fine plastic muffin containers from PaperMart.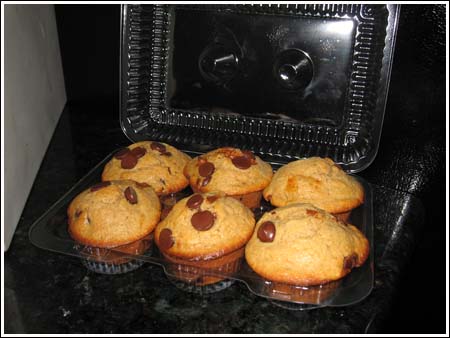 One final note. William Shatner got 12 muffins, but I filled the muffin tins up to the rim and made 8 big ones with nice crowns.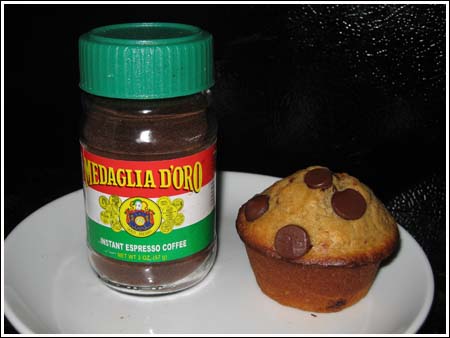 William Shatner's Cappuccino Chip Muffins
2 cups flour (aerate your flour and spoon and scoop or just weigh out 9 oz/250 grams)
½ cup granulated sugar (100 grams)
2 ½ teaspoons baking powder
2 teaspoons instant espresso powder
½ teaspoon cinnamon
½ teaspoon salt (add a pinch more if using unsalted butter)
1 large egg (room temp)
1 cup milk (room temp)
½ cup (1 stick) butter, melted and cooled (114 grams)
1 teaspoon vanilla extract
¾ cup mini chocolate chips or equivalent of other chips
Preheat oven to 400 degrees F. Spray a 12 cup muffin tin with flour-added cooking spray. For bigger muffins, spray 8 of the cups.
In a large bowl, whisk together the flour, sugar, baking powder, espresso powder, cinnamon and salt.
In a medium bowl, whisk egg lightly. Whisk in milk, melted butter and vanilla extract. Make a well in center of dry ingredients and pour in milk mixture. Stir just until evenly blended. Stir in chocolate chips.
Divide batter among 12 greased muffin cups. Bake 15 to 18 minutes, or until a cake tester inserted in center of muffin comes out clean.
Makes 12 muffins