Easy Cottage Cheese Muffins arose from an accident. I started making muffins, realized I was out of some things, and had to make quick substitutions. The end result was muffins made with cottage cheese, self-rising flour and oil -- specifically Orville Redenbacher Popping & Topping. Before you stop reading (because you have no intention of baking with butter flavored oil) do not worry --I tested with olive oil and had great results with that as well.
Jump to Recipe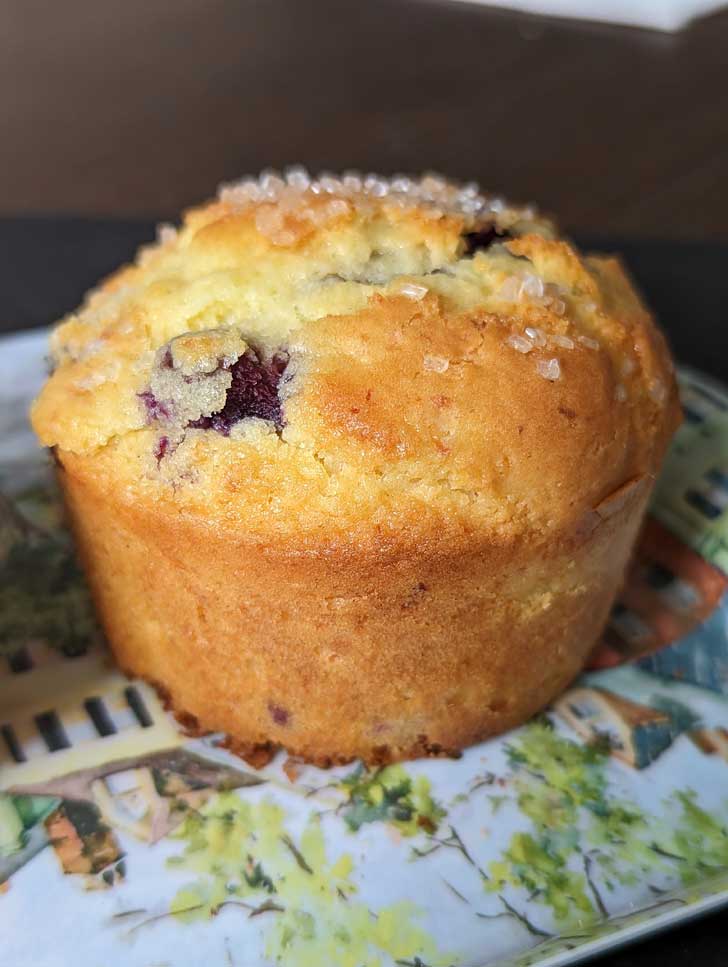 White Lily Self-Rising Flour
The key ingredient in the muffins, aside from the cottage cheese, is self-rising flour. I use White Lily, brand, which is made from soft winter wheat and contains baking powder and salt. This eliminates the need for salt in most recipes. In terms of convenience, self-rising flour is terrific. However, people also appreciate it for its softness, which is why some bakers combine it with all-purpose flour in cakes and why it makes the best biscuits and muffins. It's just a handy ingredient to have around.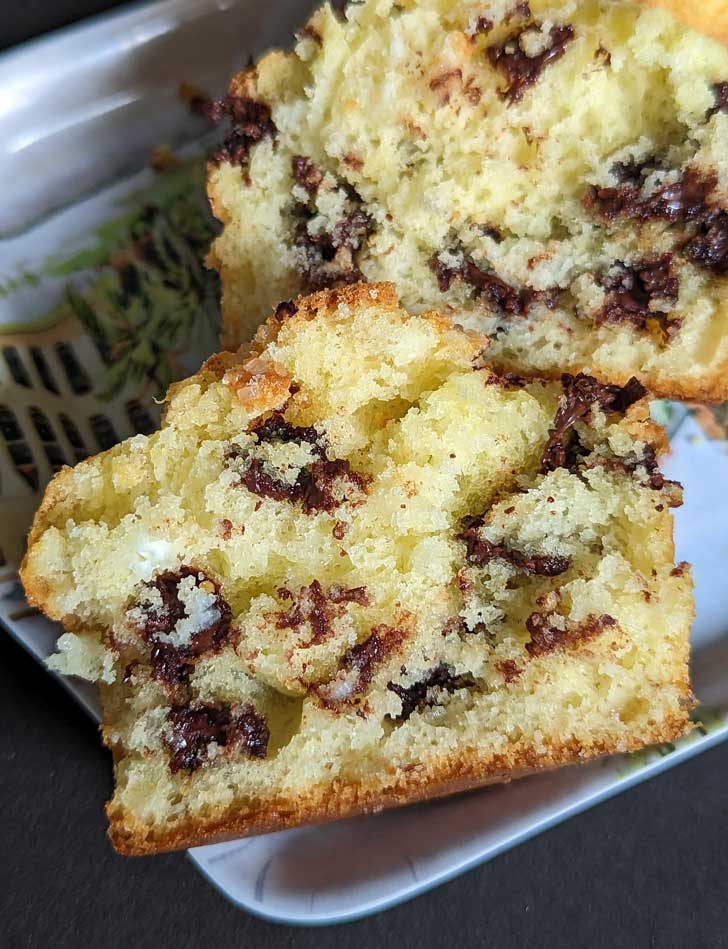 Orville Redenbacher's Popping & Topping Oil
Now back to that special oil. You can definitely use olive oil or any type of oil, but I've been experimenting with Orville Redenbacher popcorn oil. Not a lot of recipes call for it, and its purpose is to be used for popping and topping popcorn. Given that, I expected it would have a really buttery flavor that I wouldn't care for since I generally don't love artificial butter. But the butter flavor is barely there. And that's what I wanted -- something with a very subtle butter flavor that you'd get just a hint of when baked. It worked beautifully in blueberry and in chocolate chip muffins.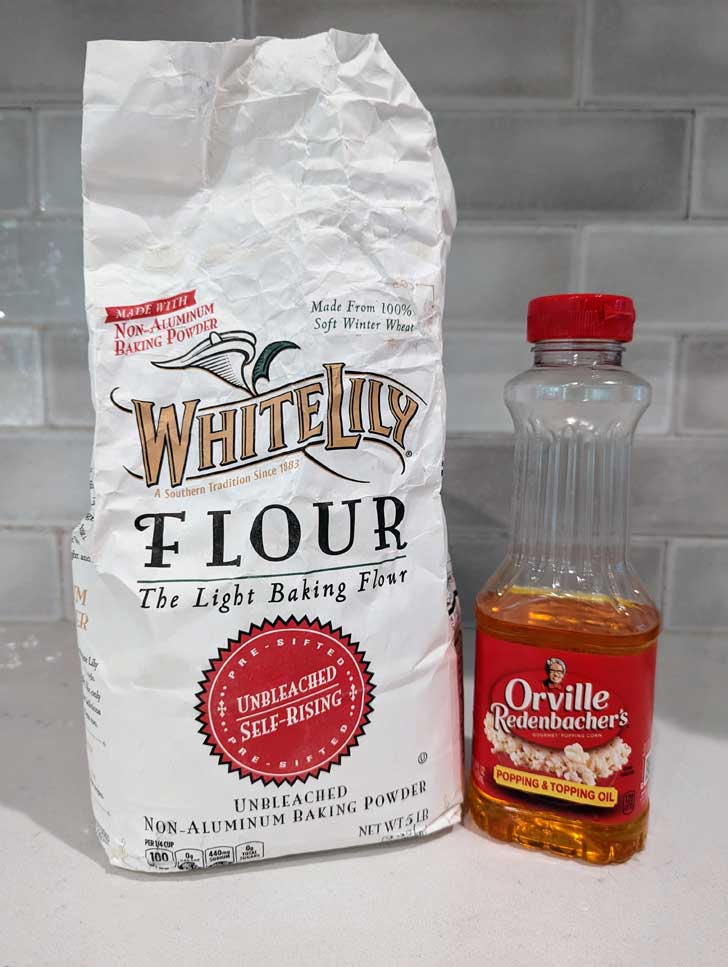 Cottage Cheese
And then there's the cottage cheese, a food that it just so fun to incorporate into various baked goods. It does wonders for the texture and flavor of some breads and adds a little protein as well. For this recipe I've been using Aldi's Friendly Farms 4% fat small curd cottage cheese. A nonfat cottage cheese would probably work too, but I think the fat probably adds to the overall deliciousness of the muffins.
Recipe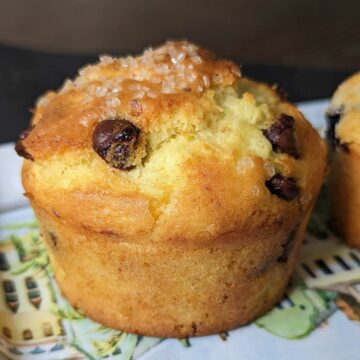 Easy Cottage Cheese Muffins
Cottage Cheese Muffins made with self-rising flour, cottage cheese, oil and add-ins.
Ingredients 
¼

cup

oil, I use olive oil or buttery flavor oil depending...

¼

cup

sugar (or your favorite alternative)

(50 grams)

1

large

egg

½

cup

cottage cheese

(13 grams)

2

tablespoons

whole milk

1

cup

self-rising flour (I use White Lily unbleached)

(130 grams)

1

cup

blueberries or try using a handful or so of chocolate chips
Instructions 
Preheat oven to 400ºF. Have ready a 6 cup silicone muffin pan or metal muffin pan. If using metal, grease 6 cups for normal muffins or 4 to 5 cups for slightly larger.

In a mixing bowl, using a heavy duty scraper or a big spoon, stir together the cottage cheese, sugar, oil, egg and milk. Add flour and stir just until blended.

Spoon a little batter into each muffin cup, then sprinkle on a few blueberries. Continue spooning in batter and adding blueberries until cups are about ⅔ of the way full. Alternatively, skip the blueberries and use chocolate chips!

Bake 18 to 20 minutes (longer if making muffins larger) until golden brown and firm to the touch. Let cool for 10 minutes and remove muffins from the cups. You can serve them warm or let them sit for a while. I think the texture improves somewhat as they sit, in which case you can re-warm or toast.