It's Friday, which means I can post random things like how to reheat cold pizza.
From Cook's Illustrated (an old one)
To reheat cold pizza slices, put them in a large skillet. Turn heat to medium, cover skillet with its lid, and cook the pizza for about 5-6 minutes or until it's hot and bubbly. Remove the lid, let the pizza cook another minute or so to crisp it a bit, then serve.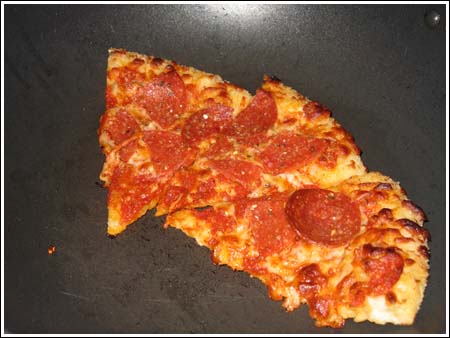 I tried this last night and it worked. The crust did not lose its crispy texture like it would have in the microwave and the cheese did not dry out.