Before the holidays I learned (the hard way) that my removable bottom tube pan leaks batter. It works perfectly for angel food cake batter, but when I tried to bake a pound cake the batter seeped out. Thank goodness I'd put a sheet pan on the lower rack. There was some burnt batter, but the cake was okay.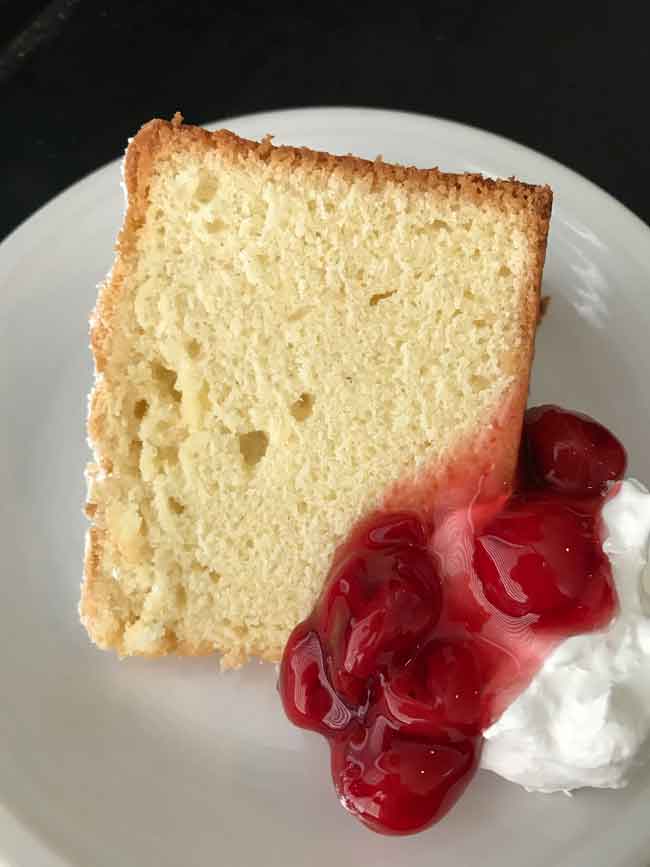 Preventing Leaks with Removable Bottom Pan
This week I decided to make another removable bottom tube pan pound cake and researched some popular methods to prevent leaks. The most common is to wrap the bottom of the pan with aluminum foil as you would for a springform pan going into a water bath. There were also a ton of clever ideas on Food 52, including using a circle of cut grocery bag between the two parts. I'm going to test that one next, but this time I did something different. I greased the pan, put soft bread crumbs all around the area where the two parts come together, then dusted the pan with flour. To be safe, I also baked it on a rimmed baking sheet. The bread crumbs worked, but next time I'l try the grocery bag trick mentioned on Food 52 by Donna W.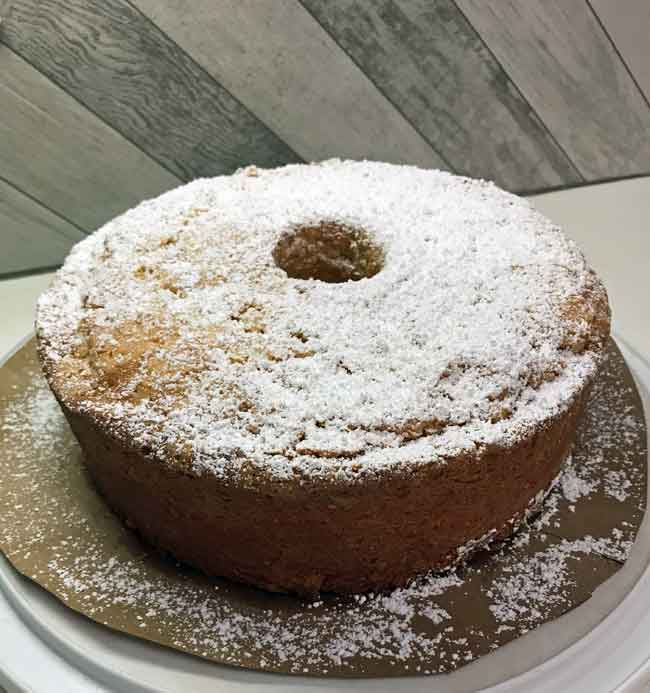 Anyhow, the cake was delicious. Here's the recipe. It's similar to another favorite, Mary Jo Bowen's Best Pound Cake Ever, but calls for all-purpose flour (and more of it). I've also included links to a few more pound cakes you can make in a removable bottom pan.
Recipe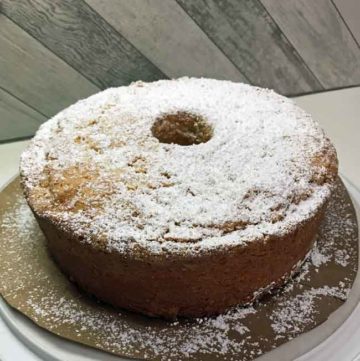 Removable Bottom Tube Pan Pound Cake
Large sour cream pound cake baked in a removable bottom tube pan.
Equipment
Removable Bottom Tube Pan
Ingredients 
3

cups

sifted unbleached all-purpose flour

(380 grams)

½

teaspoon

salt

¼

teaspoon

baking soda

1

cup

(2 sticks) unsalted butter, at room temperature

(230 grams)

3

cups

sugar

(600 grams)

6

large eggs

separated into yolks and whites

1

cup

sour cream

(230 grams)

1

teaspoon

pure vanilla extract

1

teaspoon

pure almond extract
Instructions 
Preheat the oven to 300ºF. Grease a 10 inch removable bottom tube pan and take any precautions to prevent leakage if you know your pan leaks.

In large bowl, combine sifted flour, salt and baking soda and stir thoroughly or sift again.

In the bowl of a stand mixer using the paddle attachment, beat together butter and sugar on medium speed until thoroughly blended, about 5 minutes.

Beat in yolks one at a time, scraping sides of bowl often.

On low speed, beat the flour mixture and sour cream with the extracts into butter mixture, beginning and ending with flour.

In large clean bowl, with clean beaters, beat egg whites until stiff but not dry peaks form. Stir one-third of whites into batter, then fold in remaining.

Spoon into prepared tube pan and level.

Bake in 300ºF oven 1 ½ to 1 ¾ hours or until cake tester comes out clean.

Transfer pan to wire rack; let cool 5 minutes.

With long, thin knife, separate sides of cake from pan and from tube.

Remove cake from pan to wire rack; let cool completely.
Notes
Adapted from Cooking for Comfort by Marian Burros. The recipe in the book is slightly different from some that are floating around on-line. It calls for unsalted butter and ½ teaspoon of salt, whereas other version call for ¼ teaspoon salt. I definitely recommend using ½ teaspoon (unless you are using salted butter).