Here's a little something I was considering for Fuzz's Halloween Party – Candy Corn Pizza. It's very simple. I made this with a Boboli thin crust and a packet of Boboli pizza sauce.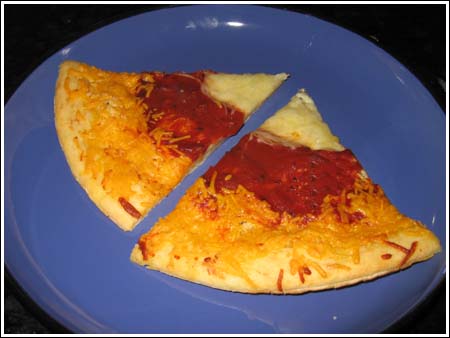 Preheat oven as directed on whatever brand of crust you use.
Make a circle of white cheese (mozzarella or "pizza blend").
Surround that circle with a circle of pizza sauce.
Sprinkle yellow cheese (sharp cheddar) around the perimeter of the pizza sauce.
Bake as directed on package.
If you are using a Mama Mary's crust or a plain, unseasoned crust of some sort, you might want to smear the crust with a thin layer of garlic butter before adding the toppings.