If you don't have one already, there's no better time than now to treat yourself to a kitchen scale. Seriously, ask Santa. A kitchen scale is one of the best tools a baker can have, and I am patiently waiting for the day when all cookbooks have weight measures rather than just volume. It is a day that will probably never come, but it's nice to think about.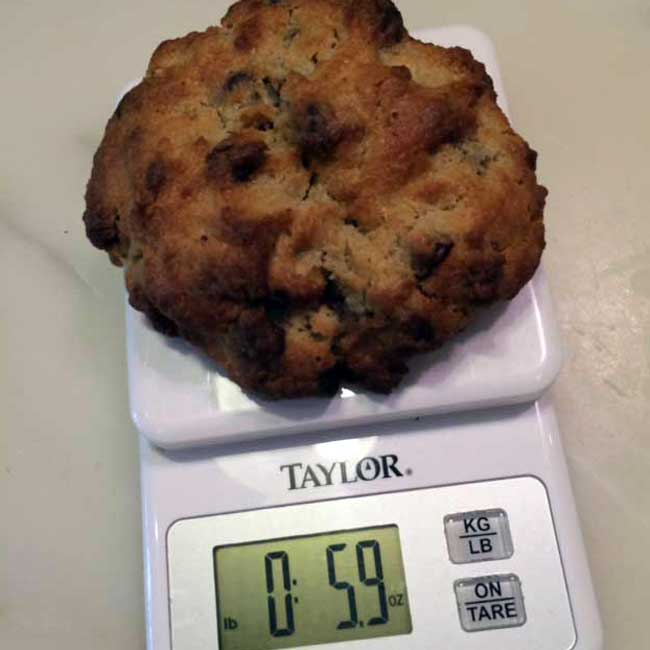 Why Weigh Ingredients?
Volume weights, and by that I mean cups and spoonfuls, are fine for certain liquids. But when it comes to weighing things like flour, brown sugar and even certain grains, a scale is your best friend.
A simple cup of flour is the best example. When you spoon flour out of a canister and gently sweep the top, it should weigh somewhere in the ballpark of 4 3/8 to 4 5/8 ounces. As a rule, I use 4 ½ ounces. If you scoop your flour directly out of the canister or pack it into the measuring cup or even spoon it with a heavy hand, it can weigh up to 6 ounces. So if you are scooping and or spooning heavily, you are using up to an extra ¼ cup PER CUP flour. This makes a big difference in cookies and especially cakes.
Different flours have different weights, so yes. You have to memorize them or keep labels handy until you do. Different sugars (brown vs. granulated) have different weights as well.
One you memorize weights of things, your life will be so much easier because you can throw a bowl on the scale, set the tare to zero and dump, scoop or pack it into the bowl until you get the proper weight. There's no question (provided your scale is balanced….and it will be) as to the proper measurement.
Another thing a scale will help you with is measuring sticky, messy things such as peanut butter and shortening. Again, put your bowl on the scale and spoon in the proper weight (use the label as a guide) and just weigh it all out.
Using a scale is one thing I do that makes baking and clean-up simple and more fun. Not to mention, less messy. I don't have any particular brand recommendations, so if anyone does, please let us know. I'll probably buy whatever has the best ratings. I'm in the market for a new one because my old Terraillon brand scale stopped measuring in grams. I like having both gram and measurement weights.