Small Batch Super Giant Peanut Butter Cookies were created during a phase where I was experimenting with confectioners' sugar in cookie dough.  The cookies are very good, but the recipe got lost in the shuffle. I'm glad I dug it back up because it's a fun one to play with.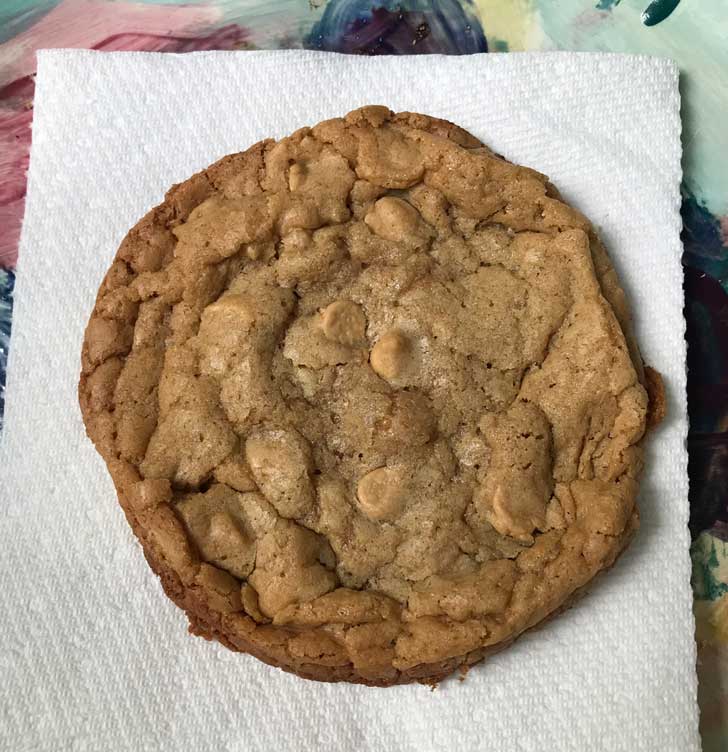 I posted this recipe back when I had more reader interaction, and it has some good reviews. I've noticed the results vary depending on what type of peanut butter you use, whether or not you weigh the ingredients and how long the dough is chilled.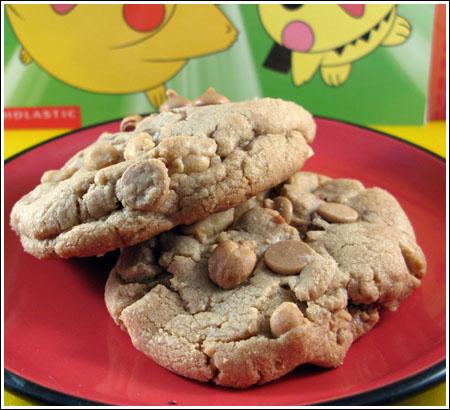 Giant Peanut Butter Cookie Experiments
There are all kinds of ways to change up this recipe. Some things I'm going to try in the future include substituting dark brown sugar for light, using different kinds of peanut butter, maybe incorporating a little whole wheat flour, adding a tiny bit of blackstrap molasses or possibly adding a little peanut butter flavoring.
More Giant Baked Goods
Recipe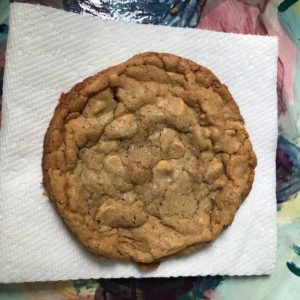 Super Small Batch Giant Peanut Butter Cookies
Big, flat, chewy peanut butter cookies made with melted butter and confectioners' sugar.
Ingredients 
4

tablespoons

hot melted unsalted butter

(56 grams)

1

cup

powdered sugar, sifted or weighed

(120 grams)

1/2

cup

lightly packed light brown sugar

(100 grams)

1

large

egg

1/4

teaspoon

vanilla

1/4

teaspoon

baking soda

1/4

teaspoon

salt

1/2

cup

peanut butter, softened

3/4

cup

all-purpose flour

(95 grams)

1

teaspoon

water, optional and I haven't needed it lately

1/2

cup

peanut butter chips

1/4

cup

lightly salted peanuts

Reese's Pieces
Instructions 
In a bowl, stir together hot butter, powdered sugar and brown sugar until smooth. If still very hot, let cool for about a minute, then stir in egg. Beat with a spoon until egg is fully mixed then stir in vanilla, baking soda and salt. Stir in peanut butter. Add flour and stir just until mixed. If dough seems too dry (falling apart), add the water.

Stir in peanut butter chips and salted nuts. You can also add Reese's Pieces or any other peanut butter candy if you happen to have some. Shape dough into a fat log of about 6 or 7 inches log. Chill for 1 hour.

Cut log into 6 equal pieces (each should weigh about 3 ½ oz). If chunks of cookies and chips fall out, just stick them back onto the cut pieces.

Place cut pieces about 4 inches away from each other, 4-6 to a sheet, on a parchment lined cookie sheet. Bake at 325 degrees F for 18 to 20 minutes, rotating pan halfway through.

Remove from oven and arrange a few more chunks on top – the candy will melt and adhere to the cookie. Cool on cookie sheet for 3 minutes, then transfer to a wire rack to continue cooling.