I've been running errands and haven't had a chance to bake anything. However, Fuzz is finally starting to appreciate muffins and has asked me if I'd make her some Oatmeal Cinnamon Chip Muffins for her take-to-school-morning-snack. Here is the recipe I'm using. It's based on one in Glamour Magazine's Gourmet on the Run cookbook which my aunt gave me in 1988. I can't believe I've managed not to lose this book in twenty years and 10 or so different residences.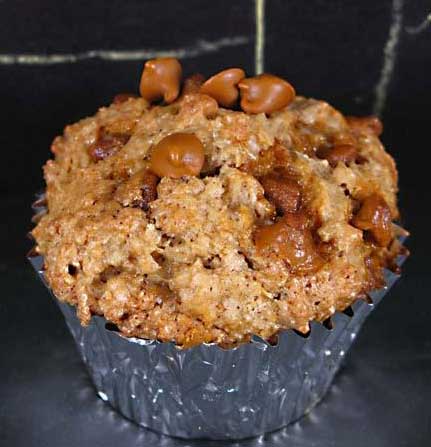 Update: I love this recipe because it is versatile and because I can make the muffins in my 6 count muffin pan. Also, it's perfect not only for cinnamon chips, but for peanut butter chips, chocolate chips or berries. In the past I made 5 muffins, but there's enough batter to fill 6 cups and still have respectable sized muffins. Here's a picture of a peanut butter chip muffin.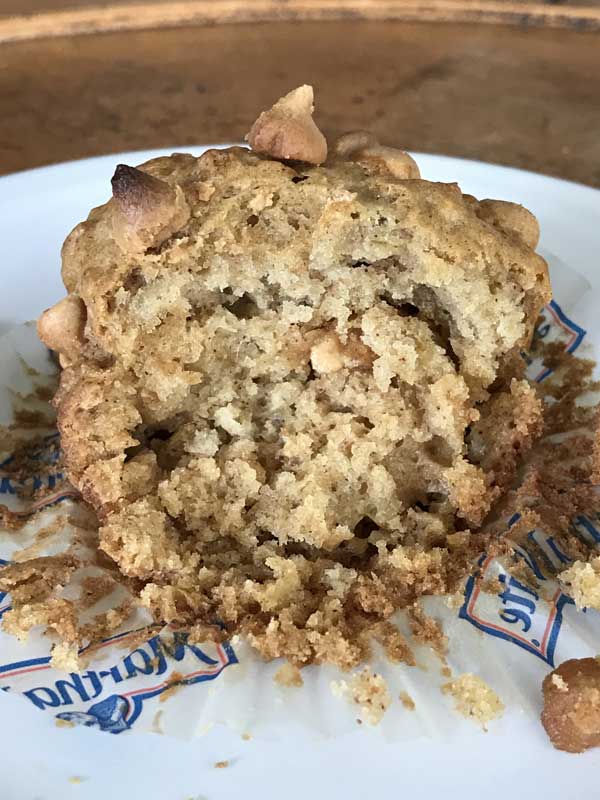 And here's one made with fresh blackberries.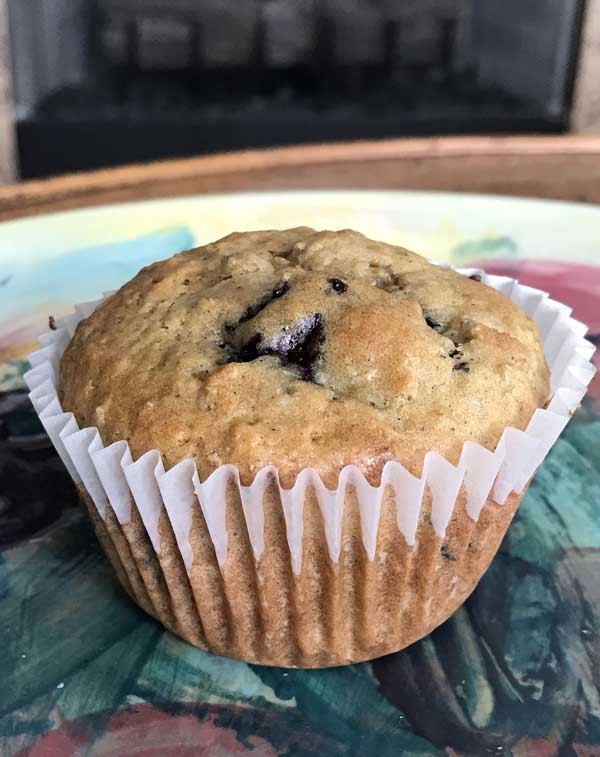 The muffins aren't too sweet, so just about any sweet add-in will make them perfect.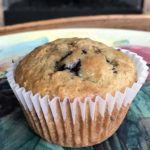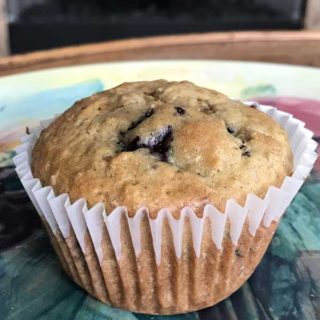 Print Recipe
Oatmeal Cinnamon Chip Muffins
I've named these Oatmeal Cinnamon Chip Muffins, but they are actually perfect for any kind of add-in -- peanut butter chips, chocolate chips or even berries.
Ingredients
1/2

cup

boiling water

1/3

cup

rolled oats

2

tablespoons

28 grams butter, cut up

3/4

cup

98 grams all purpose flour

1/4

cup

packed light brown sugar

1/2

teaspoon

baking powder

1/2

teaspoon

baking soda

1/4

teaspoon

salt

1/4

teaspoon

cinnamon

1

large egg

1/2

teaspoon

vanilla

1/4 to 1/3

cup

cinnamon chips

or use chocolate chips
Instructions
Preheat oven to 400 degrees F. Line 6 muffin cups with paper liners.

In a large microwave-safe measuring cup combine boiling water, oatmeal and butter. Let sit for 20 minutes.

In a medium size mixing bowl, thoroughly mix flour, brown sugar, baking powder, baking soda, salt and cinnamon.

With a spoon, beat the egg and vanilla into the oatmeal mixture; stir oatmeal mixture into dry ingredients just until mixed Stir in cinnamon chips. Batter will be thick and kind of gummy.

Spoon into muffin cups. Bake 18-20 minutes. Note: If muffins seem to be browning too quickly, throw a sheet of foil over the top to shield.

Let cool slightly. Remove from pan.
Notes
You can skip the chips completely and use fresh blueberries or blackberries.