It's National Pecan Day. Hooray!
I don't want to make the other nuts jealous, but I'm going to say it anyway. Pecans are my favorite. Coming from a Texan, I'm sure the other nuts won't mind. Oregon has their hazelnuts, California has walnuts. We Texans love our pecans. The squirrels like them too.
If you are looking for a good recipe for National Pecan Day, my friend Jen made Honey Crunch Pecan Pie recently and everyone loved it.
If you like the flavor of pecan pie but would rather make bars, these were fabulous.
And finally, if a regular cookie is what you're after, I recommend Pecan Sables from Gourmet.   They taste like Keebler Pecan Sandies, only better.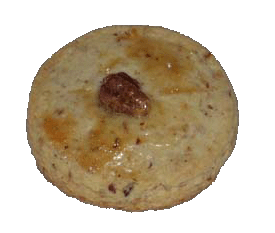 By the way, always toast your pecans. It's amazing how many people, children especially, believe they don't like nuts until they try them toasted.