The peach pound cake recipe is from Diane Rattray who has an excellent collection of Southern recipes over at About.com (now Spruce Eats). Here's the recipe. Photo below.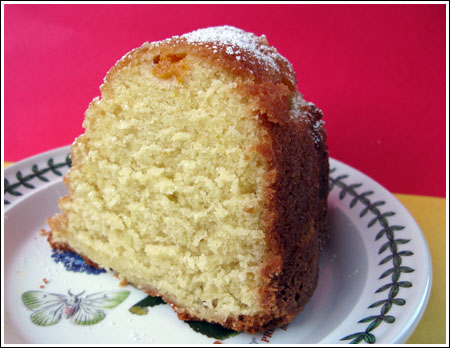 Cake was amazingly moist. My only advice it to cut your peaches very small because if you don't, they look strange. Also, grease and flour your cake pan thoroughly because the cake is kind of sticky.
Half Batch Peach Pound Cake
This cake was a good use of canned peaches and the syrup they come in. I want to try it again soon in a loaf pan. If you get to it before I do, please let me know how it turned out. Thanks!