As promised, here are some White Beer Cookies for Christmas. I've waited almost a year to make these so now I can cross that off my list. Plus, I can also say I've tasted white beer.
Here are my thoughts -- and I want to give these a fair review because I am not a huge fan of cakey cookies and these are somewhat cakey.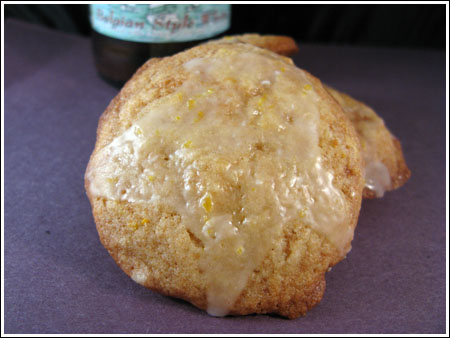 1) The ingredients are unusual -- coriander, honey, white beer. How creative!
2) Edges are crispy
3) Icing is critical -- says optional, but it's really critical to get the full effect of the cookies
4) Husband loves the cookies and commented that they weren't too sweet
I'd love some second opinions. This recipe made it to the finals of a cookie contest, so it should be a real hit with certain palates.