Better Homes and Garden Coconut-Macaroon Cheesecake is excellent!  I've made it as written and I've also made a miniature version.
Here's a link to the full recipe.  If for some reason you want to try it but only need a small cheesecake, you can reduce the ingredients and bake in a 4 inch cheesecake ring.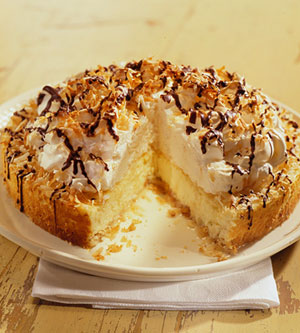 Here's a photo of my mini version which I made using ⅓ of the recipe and dividing it between two rings.