Brown Butter Brownies is an older recipe from Bon Appetit. They have a very, very, fudgy texture and a hint of brown butter flavor.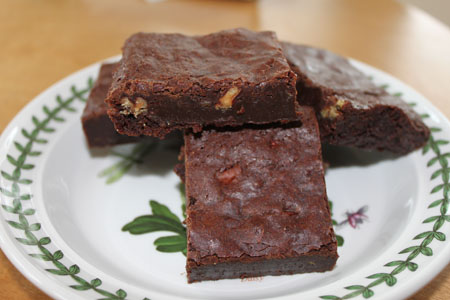 The original recipe was featured in Bon Appetit, but it's actually from Alice Medrich For some reason mine came out a lot thinner, so I think I'll make them again with changes. Here's the Recipe. If you read the reviews you will see that several people cut the sugar, so I plan on trying the Brown Butter Brownies again with less sugar.
Update: New and Improved Version Here! Brown Butter Brownies.