This is a new and improved recipe for Banana Bran Bread.  It's what I consider a fairly healthy banana bread, with white whole wheat flour, plenty of unprocessed wheat bran, walnuts and coconut oil.  Maple syrup stands in for sugar and coconut milk replaces dairy, so the bread also happens to be vegan.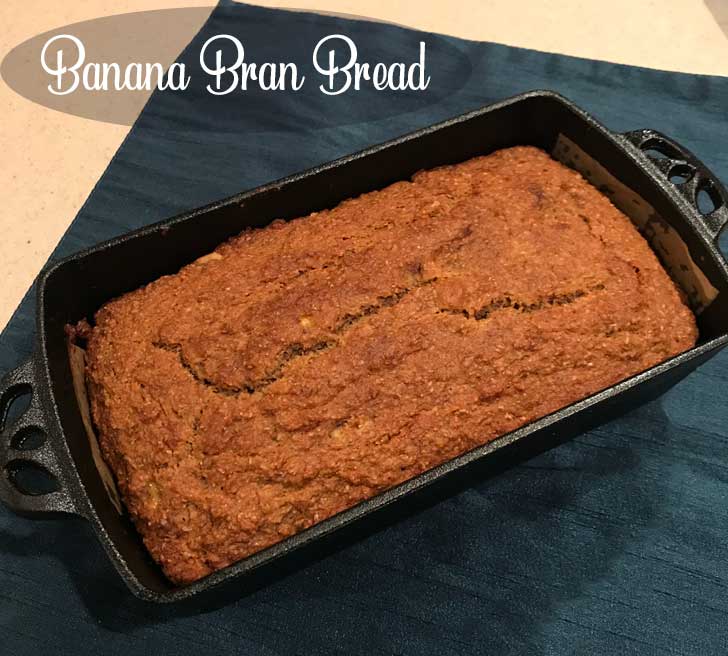 Banana Bran Bread Healthy Subs
Instead of granulated sugar and eggs, the recipe calls for maple syrup, which sweetens and helps bind. And rather than butter, there's a quarter cup of coconut oil. The old version of this recipe called for ¾ cup of yogurt. That is an option, but I've found that ½ cup coconut milk works even better and keeps the bread dairy free and vegan.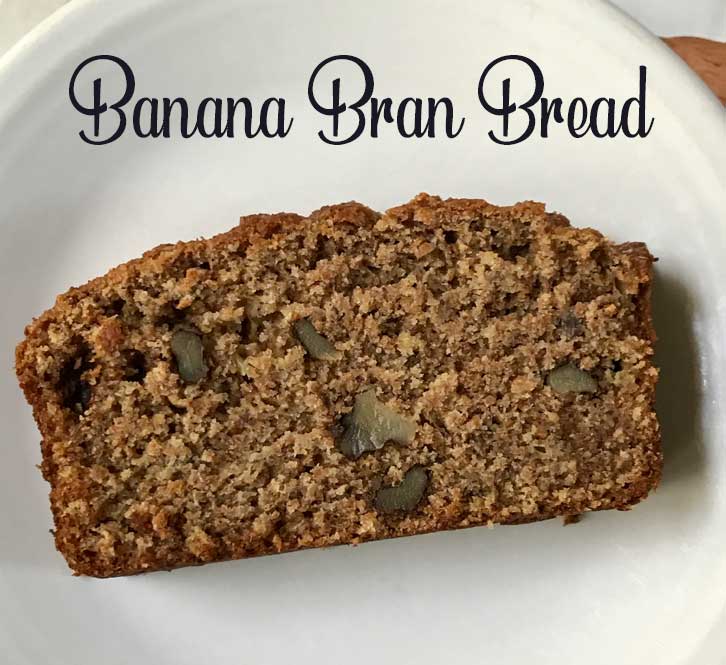 The bread is sweet, dense, and kind of like a good bran muffin in bread form. The older version baked up with a flat top and perfect boxy appearance, so I was able to cut it into neat squares. I've since played with the leavening agents a bit, so this new version has a slightly more rounded top.
Banana Bran Bread is good toasted or at room temperature, and in my opinion, a little better on day two than day one. In fact, without the eggs and butter it tends to stay fresher longer.
Recipe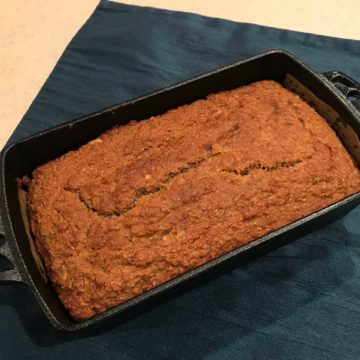 Banana Bran Bread
Banana Bran Bread
Ingredients 
1 ¼

cups

white whole wheat flour

(170 grams)

1 ¼

cups

unprocessed bran

(75 grams)

1 /2

teaspoon

baking soda

1 ½

teaspoons

baking powder

½

teaspoon

salt

¼

teaspoon

cinnamon

2 ½

large

mashed bananas

(260 grams)

½

cup

coconut milk

½

cup

maple syrup

(160 grams)

¼

cup

coconut oil, soft and mushy or melted

(56 grams)

½

cup

walnuts, coarsely chopped
Instructions 
Preheat oven to 350 degrees F. Grease a 9x5 inch loaf pan. I've tested with metal and cast iron.

In a large bowl, stir together the flour, bran, baking soda, baking powder, salt, and cinnamon.

In a mixing bowl, stir together the mashed bananas, coconut milk, maple syrup and oil.

Add the flour mixture to the coconut milk mixture and stir until blended. Stir in the walnuts.

Pour in the pan and bake on center rack for about 55 minutes.

Let cool completely.