Happy St. Patrick's Day!  And Happy "End of Spring Break" for others. I think St. Patrick's Day is more worthy of a celebration in this case, so here are three doctored cake mix cakes you can whip up in a hurry.
The one I always make (and an excellent excuse to buy a bottle of Midori) is Midori Bundt Cake. It's kind of a yellowy green and makes a nice Easter cake as well.
If you like mint, this St. Patrick's Day Mint Cake is very easy and fun.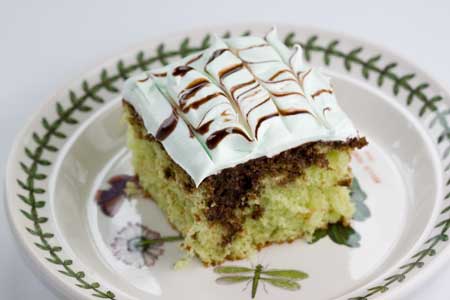 But if chocolate is more important to you than green, you might consider this easy Chocolate Irish Cream Cake