If you like making Bundt cakes but don't have a big group to help eat them, treat yourself to a brand new a 6 cup Bundt pan! I bought this one a while back at Target. It cost about $7 at that time, so it was not very expensive. It's not a very heavy pan and things tend to stick if you don't use a lot of grease and flour, but it's held up all these years.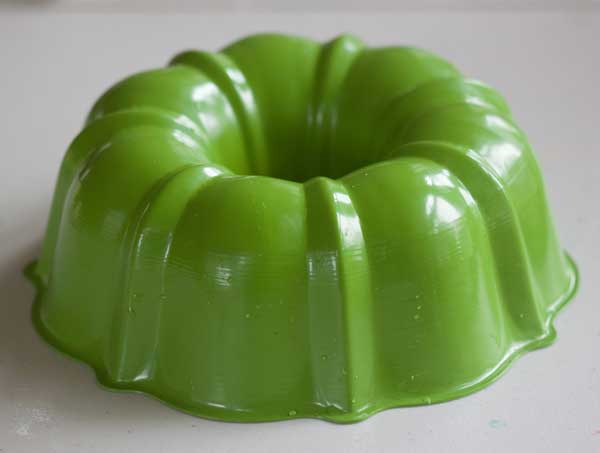 If I were to buy a new one, I would probably grab this one which has over 5,000 reviews or spend a little more and buy the Nordic Ware Platinum. This is one beautiful pan. I'm also starting to see this size pan more often at stores.
Half Batch Bundt Cake Recipes
A 6 cup Bundt pan is the perfect capacity for making half batch Bundt cakes. Plus, if you have a digital scale, you can easily make half batch cake mix recipes by weighing out half boxes of cake mix and adding half the ingredients listed on the box.
I did have a recipe on this page for a White Chocolate Key Lime Bundt Cake, but a woman commented on how unattractice my picture was (sad face), so I took it down and am going to re-do it as a large size Bundt.
Perhaps the 6 cup capacity Bundt pans are more suitable for "simple" cakes or easy pound cakes without fillings or marbling