(Giveaway Over)
Hooray!  I have yet another fun giveaway from Pillsbury Baking.  The theme is "Celebrating Every Day Occasions", one of which just happens to be the change of seasons.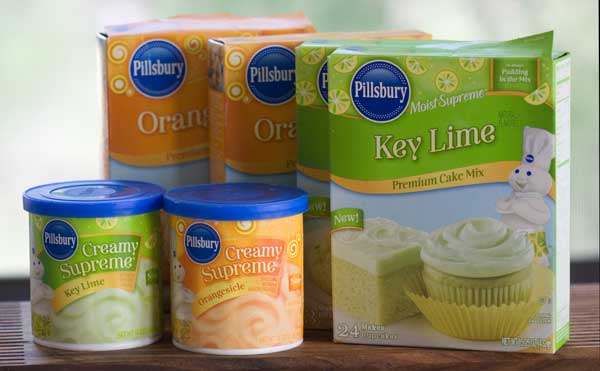 With Spring in full bloom and Summer on the way, Pillsbury is introducing frosting, cake and cookie mixes that capture the essence of warmer months, vacations in the islands and the ice cream pops you used to eat as a kid.  I've sampled the Key Lime cake mix and the Orangesicle Cream Cookie mix.  Now it's your turn.  However, before you find them on the baking aisle, take a shot at a free sample.  This giveaway includes the following:
• One box each Summer Seasonal Cake & Cookie Mixes
• Frostings (1 each of Creamy Supreme Key Lime and Creamy Supreme Orangesicle)
• $50 dollar Visa or American Express gift card — Total value of giveaway is $60
For a chance at receiving the sample pack, leave a tip in the comment section telling me how you celebrate every day occasions.  Make sure to comment before midnight on Sunday.  I will pick one comment the following Monday (May 6) and notify the commenter that day.
I'm looking forward to reading the ways you celebrate every day occasions.  Some of my favorite ways to celebrate are
— by grilling dinner (or letting Todd grill dinner) and serving it with a bottle of wine and a fun dessert.
— planting a new herb or flower.  I've always been a terrible gardener, but I keep at it anyway and have found that with practice and trying new and different plants, I've actually managed to grow a few things.
— baking something seasonal. Obviously, Pillsbury made that easy by sending samples of Key Lime and Orange Creamsicle cake mix.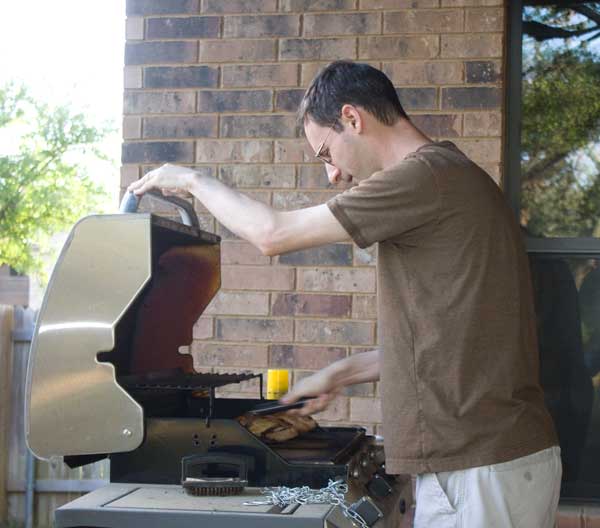 Inspired by all the green in my yard and my success with the front garden, I decided to take advantage of the new lime cake mix and make a cupcake version of the Creamy Lemon Lime Cake recipe on the back of the cake mix box.  Todd loved them.  I thought they were pretty good too.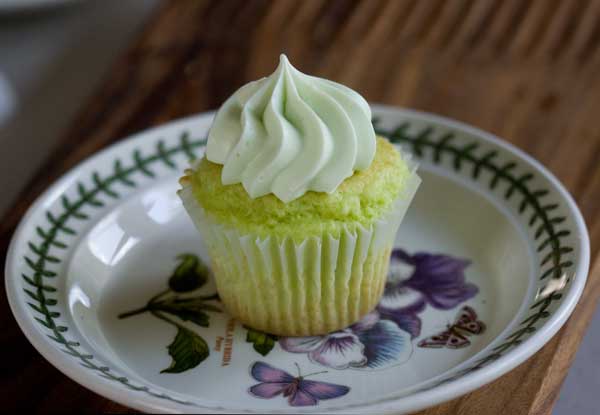 But I have to admit, I liked the flavor of the orange cookie mix even better.  Plus Pillsbury had a few interesting recipes that called for it, including these Orange Twist Pinwheel Sandwich Cookies.  These were Fuzz's favorite.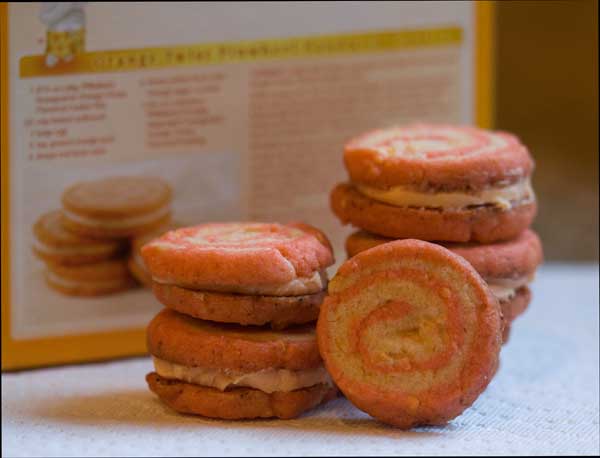 Now it's your turn to try the new items.  Good luck with the giveaway, and if you have a chance, stop by the Pillsbury Baking Facebook Page to check out all the special promotions including the Create Your Own Celebration Calendar which is pretty cute.
 Disclosure:  This post was sponsored by Pillsbury, but I sampled the treats and the opinions expressed are my own.