Today's muffins are made with Sir Kensington's, a fancy mayonnaise made with cage free eggs, sunflower oil and citrus. To be honest, it's really too exquisite to use in baking, but I received a free sample for review so I didn't mind testing it in muffins. If you happen upon it at Whole Foods, you'll probably want to use it in salads or as a spread to get the full flavor and texture. It's the next best thing to homemade mayonnaise!
Now back to those banana muffins. I found quite a few versions of mayonnaise banana bread on the Internet, so I decided to adapt the bread to muffins and incorporate a little brown sugar and vanilla. These were so good! And talk about easy. Since the muffins had flat tops, I served them upside down with a dab of cream cheese frosting.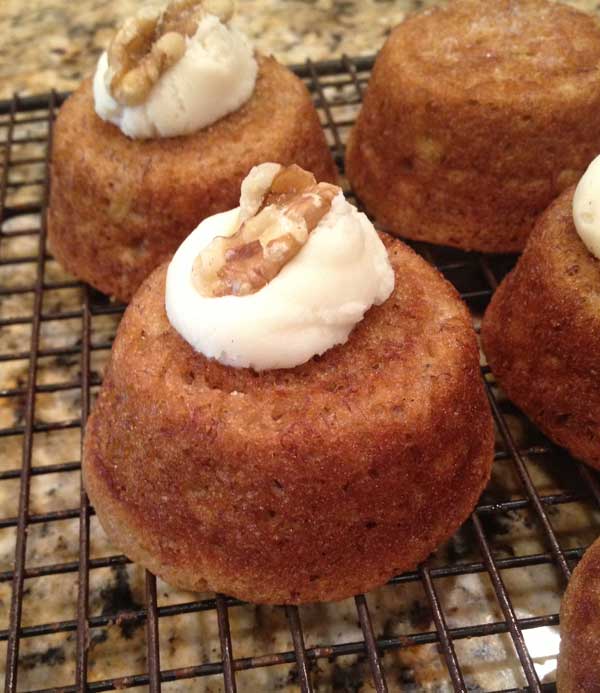 The bread had a more rounded top. Note the small loaf? I baked it in the toaster, but luckily my oven is now fixed. Hooray!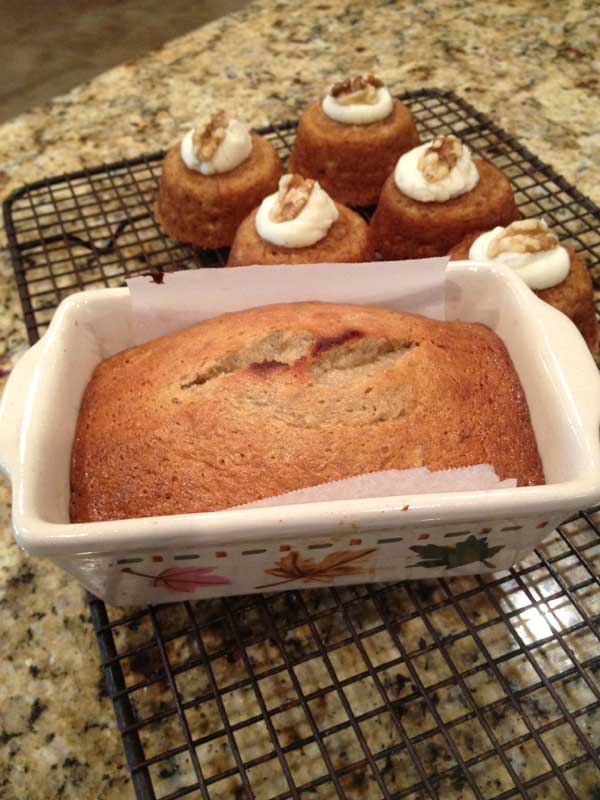 The recipe is below, and you can use any mayonnaise you want.  As for Sir Kensington's, it's the good stuff!   A jar of mayonnaise plus a couple of jars of Sir Kensington's Ketchups would make a great gift or stocking stuffer for your favorite sandwich lover.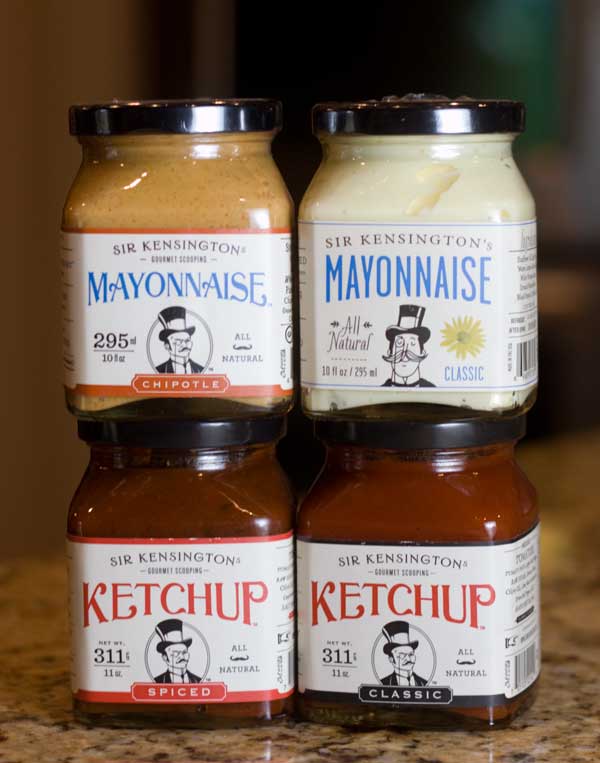 Speaking of sandwiches, did you know that you can use mayonnaise in place of butter on a grilled cheese? The sandwiches brown more evenly, and while you don't get the flavor of the butter, you get a hint of lemon and pepper. You could use homemade mayonnaise, but I obviously made this sandwich with Sir Kensington's and it was delicious. It browned quite quickly and evenly.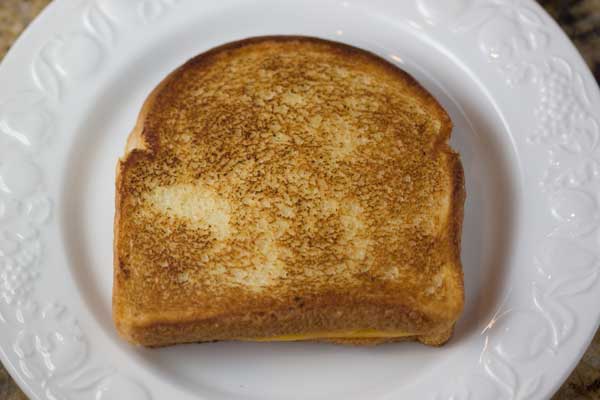 Next up will be chicken salad, deviled eggs and roast beef sandwiches. As someone who was pretty indifferent to mayonnaise, especially store bought, I'm happy to have discovered this brand.
Recipe
Banana Muffins Made with Mayonnaise
Banana Muffins Made With Mayonnaise
Ingredients 
1

large egg

½

cup

mayonnaise

3

ripe bananas**

½

cup

granulated sugar

½

cup

light brown sugar

1

teaspoon

vanilla extract

1

tsp.

baking soda

1

tsp.

Kosher salt

1-½

cups

all-purpose flour
Instructions 
Preheat oven to 350 degrees F. Thoroughly grease about 24 muffin cups.

In a large mixing bowl, beat together the egg and mayonnaise. Add the ripe bananas and beat until smooth. You can do this by hand or preferably, with a handheld electric mixer.

Beat in the sugar, brown sugar, vanilla, baking soda and salt. Stir in the flour.

Divide the batter between muffin cups (it should be about ⅔ of the way full) and bake for about 25 minutes or until muffins are set. Let cool slightly, then turn from pan. The muffins have flat tops, so I like to serve them upside down with a dab of cream cheese icing. To make as a loaf, bake in a 9x5 inch baking pan for 1 hour.
Notes
I don't mash my bananas separately, I just throw them in with the egg and mayonnaise and mash them with the electric mixer.