I was a little skeptical towards the new Milk Street Chocolate Chip Cookies recipe. They called it Chocolate Chip Cookies for Grown-ups/
Chocolate Chip Cookies for Grown-ups, eh?
Sounds like they took a good cookie, made it weird, then claimed you have to have mature taste buds to appreciate it.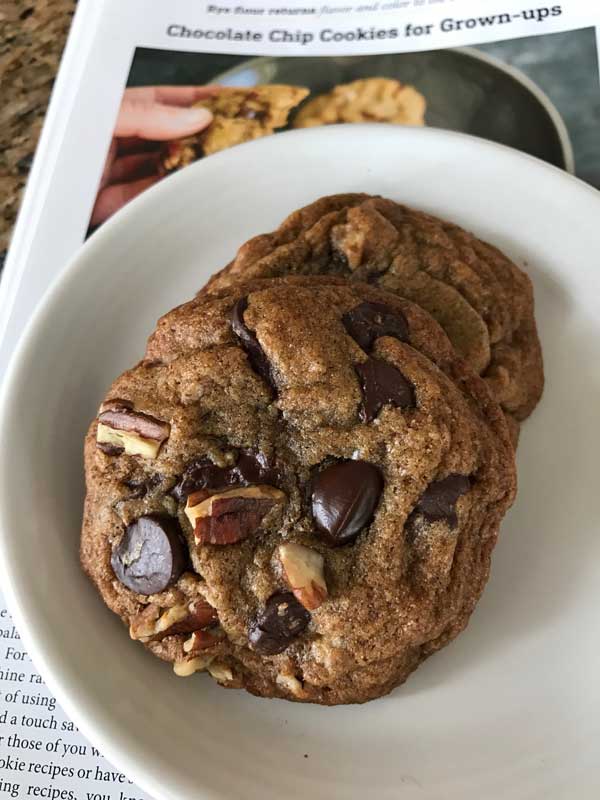 And then I read the recipe. It calls for toasted rye flour and a full tablespoon of molasses. I've made cookies with rye flour, cookies with molasses and cookies with toasted flour, but I've never put all of those things in the same cookie. Genius! I had to try try this recipe at once, and about 30 minutes later our place smelled like toasted rye. It reminded us of popcorn.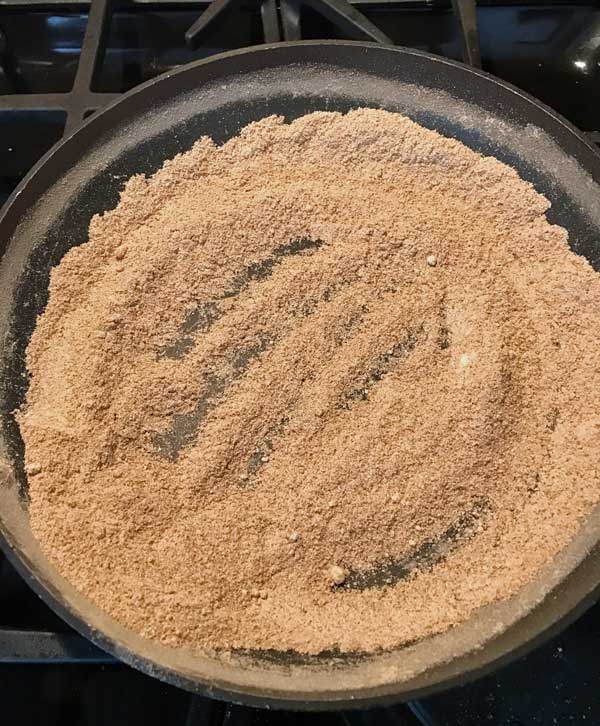 As I stirred the butter into the toasted rye, my skepticism returned so I messaged my friend Debbie who always makes Milk Street recipes before I do. "Have you tried the Chocolate Chip Cookie for Grown-Ups?" Indeed she had, but she wanted to see what they tasted like with normal molasses, as she'd used some special molasses from Finland. She also mentioned they're better on Day 2. Hmm, okay.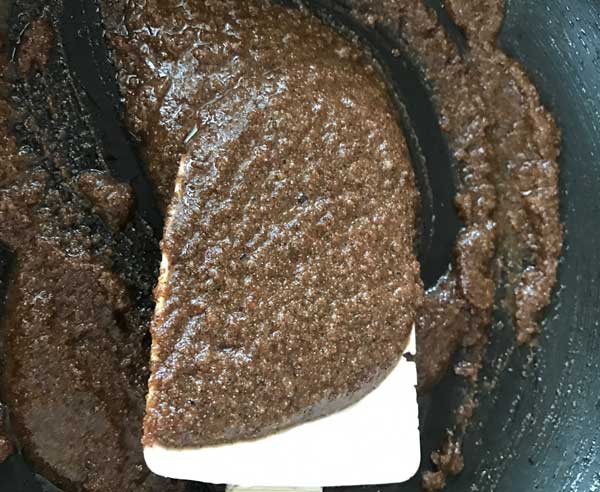 A few minutes later I pulled the cookies out of the oven and let them cool completely. Because my daughter has more mature taste buds than I do, I let her try them first. She approved. Next, I took a bite. Weird, as expected….but not bad. Kind of good. I wanted another bite. Actually, I want this whole cookie. I called Todd in. "Mmm". So the family liked the cookies on the first bite and I liked them on the third or fourth bite. That means they probably will be fabulous on Day 2. Still, you have to try them for yourself.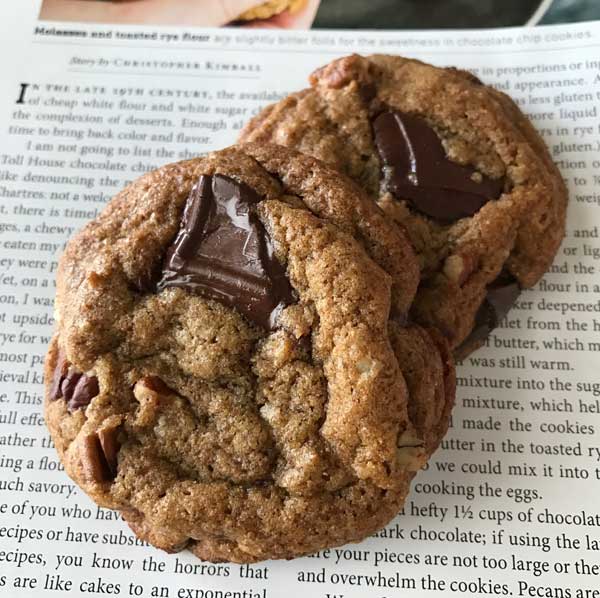 Debbie already posted her take on the recipe, so you can grab it from her. Better yet, get it free off Milk Street and then subscribe.