August 4 is National Chocolate Chip Cookie Day, so happy belated! Seriously, I meant to post this recipe back in August when I first started making these, but I wanted to try a lot of other gluten-free chocolate chip cookie recipes before encouraging people to buy Cup4Cup. Well, since then I've made a lot of gluten-free chocolate chip cookies and this recipe is still my favorite. They are the best with Cup4Cup, but the recipe also works with other blends (I've tested with Bob's) as long as you use the equivalent weight.
Jump to Recipe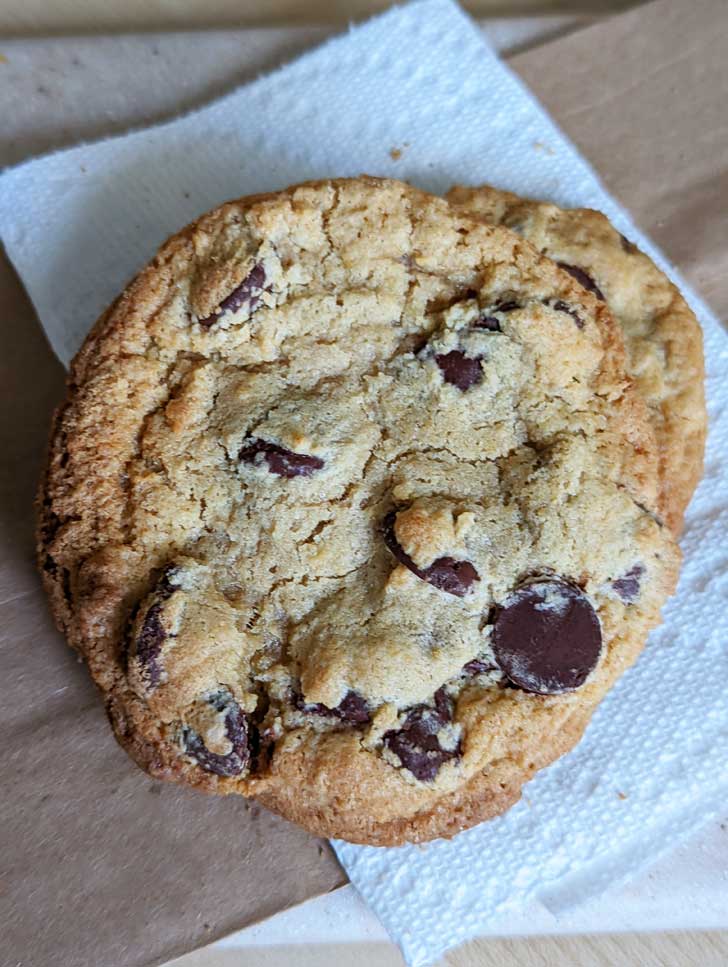 Gluten-Free Cookies with Vanilla Bean Paste
I've made these cookies about a million times and they're always good, even when I screw up and forget to weigh the flour or mis-measure the baking soda, which there's surprisingly litte of. The cookies are heavy on the dark brown sugar, and really good if you make them with vanilla paste. I was making the first couple of batches with paste and loved the full flavor, but I ran out of vanilla paste so the ones in the photo are made with regular vanilla extract. Lately I've been making them with extract.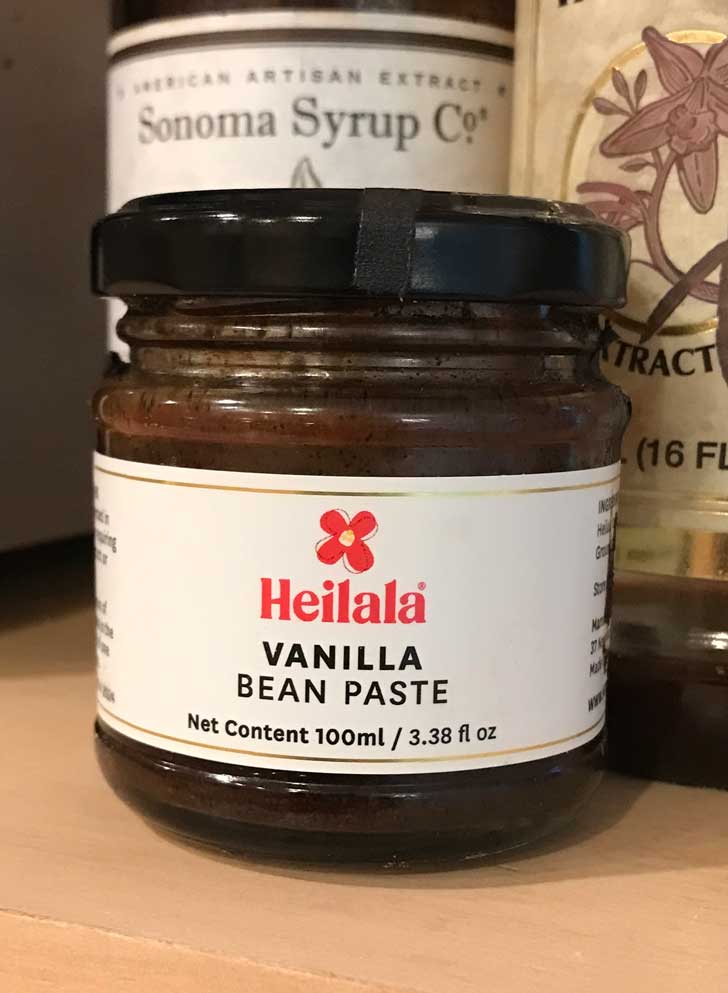 Thin and Crispy Gluten-Free Chocolate Chip Cookies
While these cookies are generally thick with crunchy edges and soft centers, you can make them thin and crispy gluten-free cookies like Tate's Bake Shop. To make thin and crispy gluten-free cookies, scoop the soft dough by teaspoonfuls and shape into balls. Chill the balls just until firm enough to handle. Shape them again so that they are perfectly spherical, then press them into flat circles and bake at a low heat (300).
Cup4Cup Chocolate Chip Cookies Batch Size
This version of the recipe makes 22 ounces of dough before you add the chips. I usually divide the dough in half and make some of the cookies thick and chewy and the other half thin and crispy.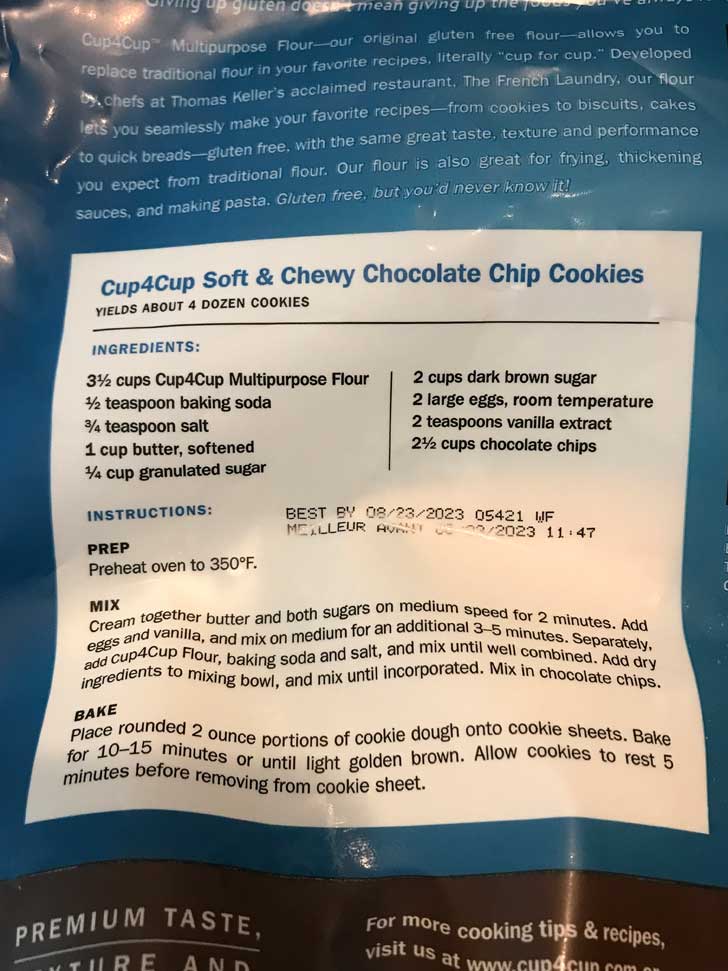 My recipe is a half batch (with more chocolate chips!) of the original, so if you want to full batch you can grab it off the Cup4Cup website or the back of this bag. Also, here's the link to buy Cup4Cup. I've also seen it at Wegmans, and I'm sure it's at other stores.
If you are not gluten-free and want to make a similar cookie, I recommend the Bouchon Bakery Cookbook recipe.
Gluten-Free Chocolate Chip Cookie Tips
For best results, use a scale to measure all ingredients that list weights.
Portion the dough, put the dough pieces on a plate, then cover and chill overnight. Dough improves with age. However, you can still bake a cookie or two immediately.
For large chocolate chip cookies, use large chips such as Ghirardelli Bittersweet or use chunks.
Using a mixture of dark and milk chocolate makes the cookies more interesting, but it's not required.
Try using European style butter in all or half the recipe. I've done it a few times and it works out well.
If using any other gluten-free blend, make sure to use the equivalent weight and not volume.
You can make your own Cup4Cup using one of the many Cup4Cup copycat recipes. Cookies might be chip just slightly different.
Gluten-Free Chocolate Chip Cookie Bark
This recipe works really well for Gluten-Free Chocolate Chip Cookie Bark! You can use all of it for the bark, or just take a portion of dough and make bark for whoever in your crowd likes their cookies thin and crispy. To make bark, make a very thin layer of cookie dough on a parchment lined cookie sheet. Bake at 300 degrees F. for about 25 minutes or until edges are brown. Let cool and crisp. For even crispier bark, sprinkle your thin dough slab with chopped walnuts before baking. For even crispier bark, when making the dough, take out 1 tablespoon of butter and add 1 tablespoon olive oil.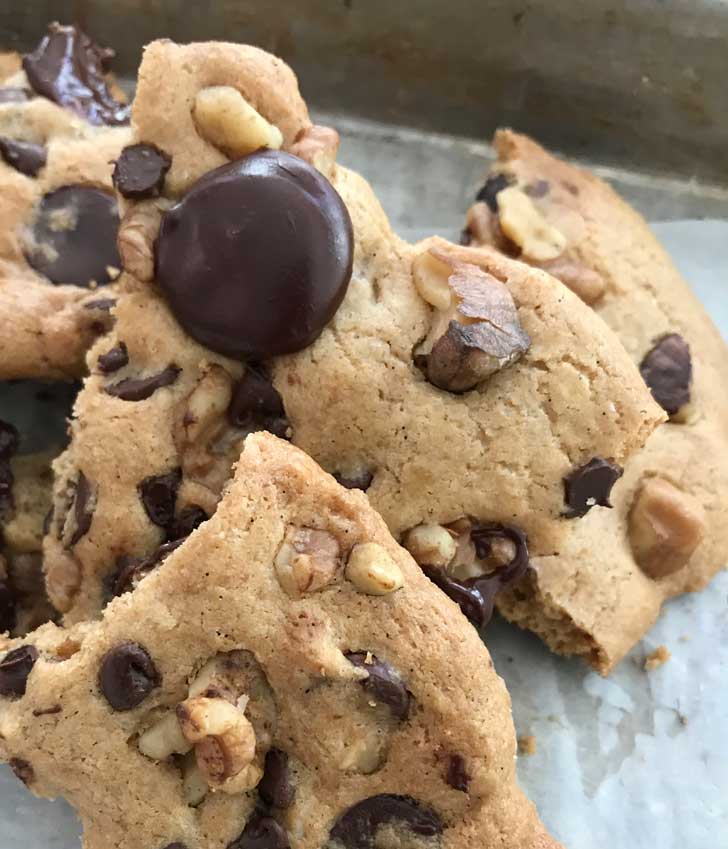 Recipe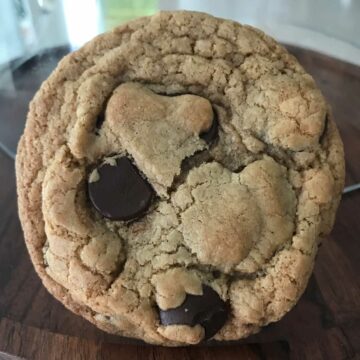 Cup4Cup Flour Chocolate Chip Cookies
Recipe from the back of the Cup4Cup Flour Bag
Ingredients 
8

tablespoons

unsalted butter, softened

(114 grams)

1

cup

firmly packed dark brown sugar

(210-220 grams)

2

tablespoons

granulated sugar

(25 grams)

1

teaspoon

vanilla extract or vanilla paste if you have some

1

large

egg

(50 grams)

1 ¾

cup

Cup4Cup multipurpose gluten-free flour

(220-230 grams)

¼

teaspoon

baking soda

⅜

teaspoon

salt or use slightly more

2

cups

bittersweet chocolate chips
Instructions 
In a large mixing bowl, beat the softened butter and both sugars until creamy. Add egg and beat just until blended, scraping side of the bowl often. Beat in vanilla.

In a separate bowl, mix together the Cup4Cup, baking soda and salt. Gradually add to the batter, stirring until incorporated. Stir in the chocolate chips or chunks.

Using a medium cookie scoop (or a generously heaping tablespoon) scoop out about 16 rounds of dough and set them on a plate. Cover and chill for 30 minutes or preferably longer. Overnight is best.

Preheat oven to 350 degrees F. Line a baking sheet with parchment paper. If you have a convection oven, you can bake at 350 or 330 degrees convection.

Arrange the chilled dough balls about 2 ½ inches apart. Bake one sheet at a time for 10-14 minutes or until edges are golden. Remove cookies to wire racks and cool completely.