In the comment section of my last post, Cindy D asked what was on our Valentine's Day menu. Truthfully, it wasn't that exciting. My family loves Roast Beef Au Jus so that's what I made. Oh, and mashed potatoes. I was more excited about the dessert and the rolls. In fact, I was going to post this photo last night but was having problems with the computer.
This recipe is from Cooking Light. I hadn't made it in years, but it seemed like a good bread for Valentine's Day and sure enough, it was a hit with Fuzz who said the flavors reminded her of Italy.
I followed the recipe as written, but halved it and used dried rosemary leaves in place of the oregano and shredded Parmesan in place of the Asiago.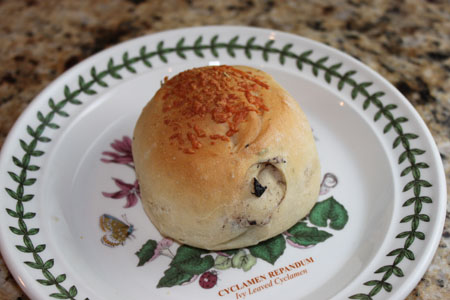 Related posts: