I typically like my peanut butter cookies thick and crumbly, but this recipe for thin and chewy peanut butter cookies is a nice change. It's from a book called Food Writers' Favorite Cookies and was submitted to the series by Doris Reynolds.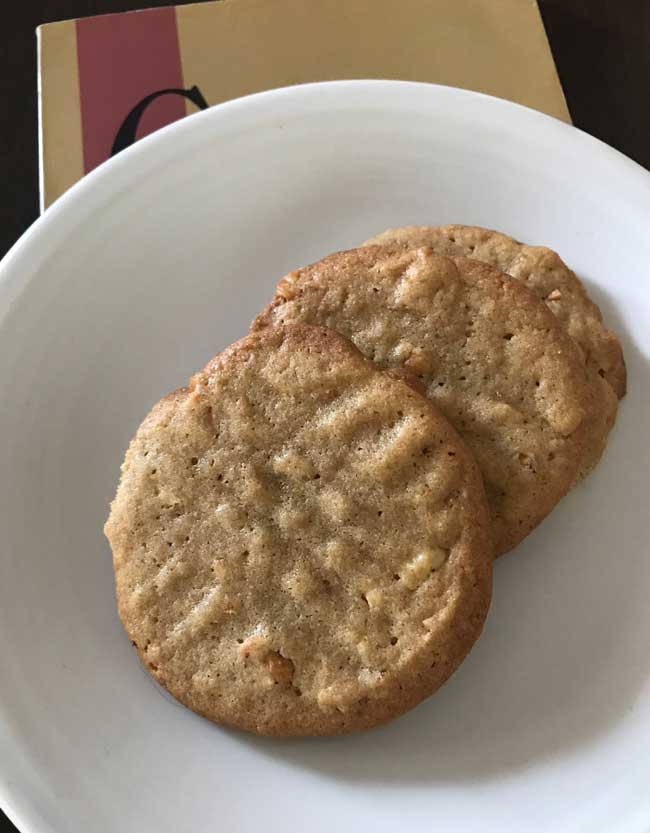 In the introduction, Reynolds credits the recipe to a caterer in Naples, FL named Alta Riley.  Here's a photo of the recipe so you can read the whole thing.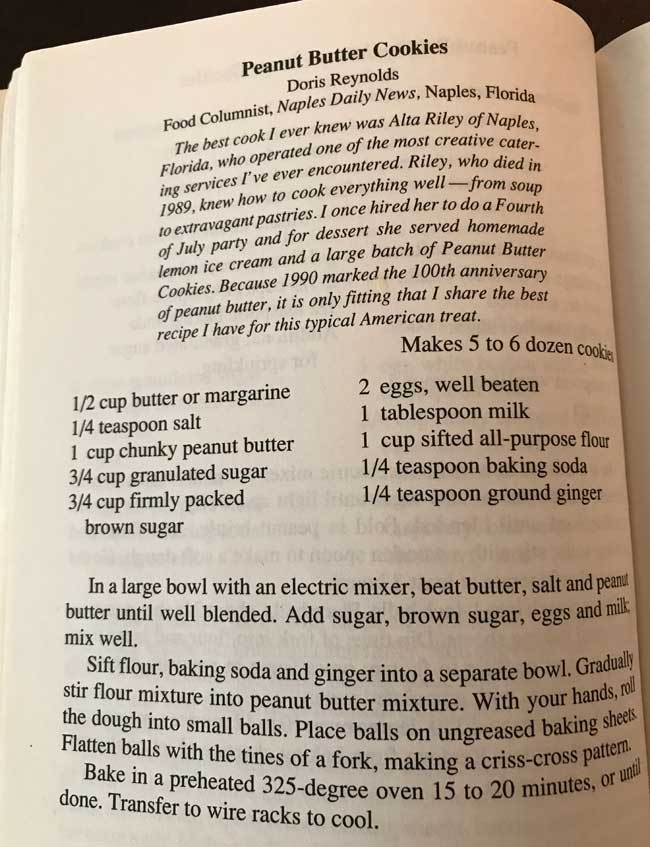 I first posted this recipe in 2005 and noted that the dough required chilling in order to be shaped.  Over the years I've tested the recipe again, reducing the milk slightly and not sifting the flour before measuring.  The results, for the most part, have been the same — very thin cookies with a chewy texture.  The book mentions that these were originally served with ice cream, so perhaps a thin and chewy cookie would make sense in that situation.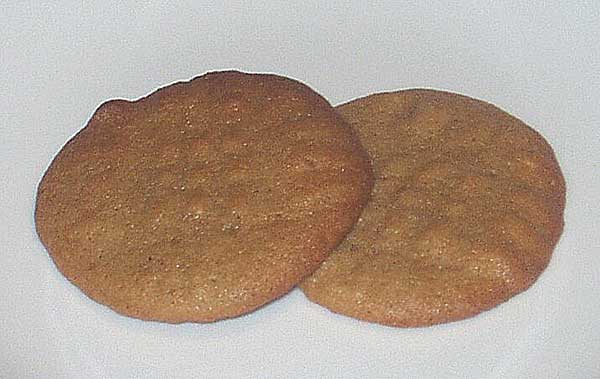 Doris adds a pinch of ginger for a bit of a flavor twist, but you can leave it out if you prefer. These are perfect for people who love peanut butter, but find the traditional style "dry".
This recipe has its charm and the cookies are very thin, but if you want a chewy cookie that's slightly thicker, I recommend Peanut Butter Jumbos.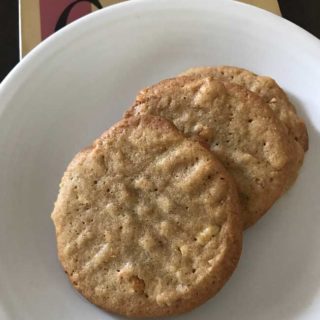 Thin & Chewy Peanut Butter Cookies
Thin and Chewy Peanut Butter Cookies from Food Editors' Favorite Cookies. This is my slightly adapted version of the recipe. I used unsalted butter and increased the salt, used 1/2 tablespoon of milk and chilled the dough.
Ingredients 
1/2

cup

butter, softened

(114 grams)

1/4

teaspoon

salt

increase to 3/4 if using unsalted butter

1

cup

chunky peanut butter, mainstream kind with sugar

(260 grams)

3/4

cup

granulated sugar

(150 grams)

3/4

cup

light brown sugar

(150 grams)

2

large

eggs

1/2

tablespoon

milk, plus more if needed

1

cup

all-purpose flour

140 grams — weigh or sift after measuring

1/4

teaspoon

baking soda

1/4

teaspoon

ginger, optional
Instructions 
Preheat oven to 325 degrees F.

Beat together butter, salt and peanut butter.

Beat in both sugars and eggs and continue beating until fluffy. Beat in milk.

Mix together flour, baking soda, and ginger (if using). Add to butter mixture and stir until incorporated. If dough is not stiff enough to scoop, chill for 30 minutes.

Drop by rounded teaspoonfuls onto ungreased baking sheet or use a small cookie scoop to scoop rounds of dough. Press into criss-cross pattern and bake for 12-14 minutes
Notes
For crispier cookies, bake for a longer time.