If you have a big jar of Nutella calling your name, here's a great recipe for Nutella Sandwich Cookies. The recipe is based on one from a book called Desserts 1-2-3. The cookies are a quick three-ingredient treat designed for people who love the flavor of Nutella chocolate hazelnut spread. The cookie shell is kind of dry and not terribly exciting, but when you split the shell and stuff it with Nutella, it's delicious.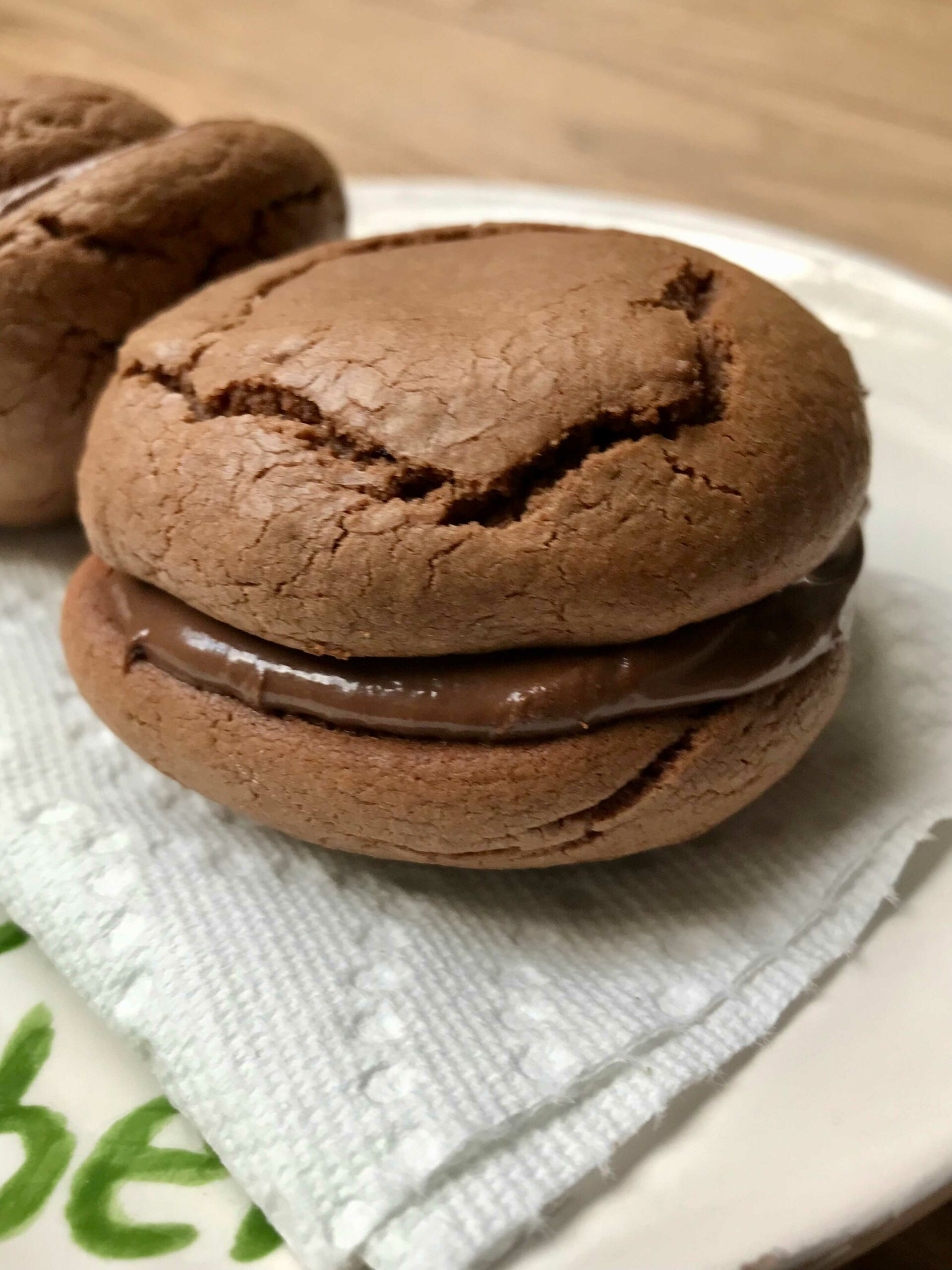 My question is, who has self-rising cake flour? The only cake flour I know of is Swan's (the kind in the red box) and it is not self rising. The trick is to make your own. Just mix 1 ½ teaspoons of baking powder and ½ teaspoon of salt into 1 cup of cake flour. This sort of defeats the purpose of being quick, though.
A good option, especially if you live in the south, is to use White Lily Self Rising flour. This is what I did and it worked just fine.
Below is my version of the recipe. I used the same ingredients as Rozanne, but didn't do any kneading or dough rolling. I just made the dough and dropped it onto the cookie sheet.
Nutella Sandwich Cookies
A large egg
1 cup Nutella (divided use)
1 cup self rising cake flour (or self-rising White Lily)
Preheat the oven to 375 degrees F. Place egg in a bowl and beat it with a spoon or whisk. Add ½ cup of the Nutella and beat until smooth. Stir in ½ cup of the flour. Slowly stir in remaining flour; batter will be thick and sticky.
Drop 9 rounded tablespoons of batter onto a parchment lined cookie sheet, leaving about 2 inches of space.
Bake for 10-12 minutes. Let cool for at least 10 minutes. Carefully cut cookies horizontally through the center; fill each with a rounded teaspoonful of Nutella. Chill cookies.
Makes 9
If you try the Nutella Sandwich Cookies, let me know!