Santa gifted me with a bag of King Arthur Black Cocoa, so my post-Christmas endeavors include finding ways to use it. I have a few recipes to try, and this one is the first. It's King Arthur's Oreo Cookie clone, "Faux Reos".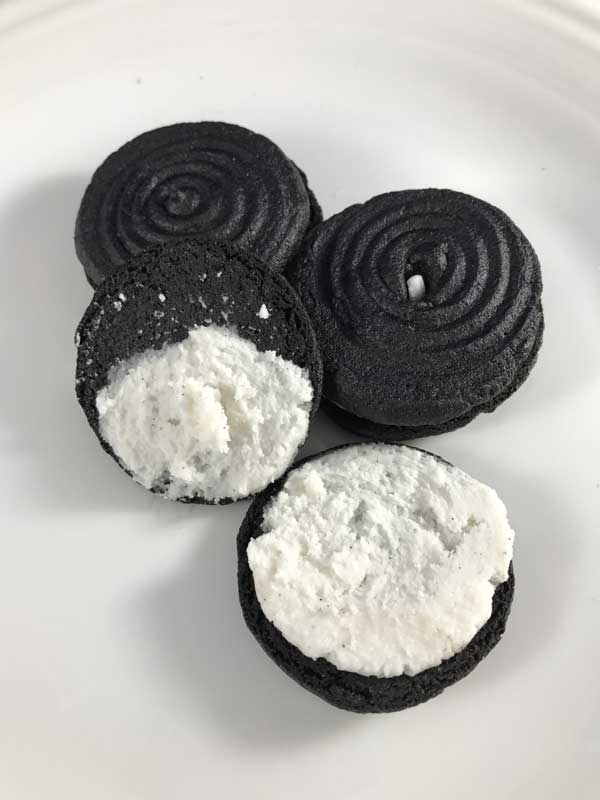 Before I tell you my overall opinion, I will say two things I like about this recipe. First, King Arthur's tip for using the pusher of a food processor dipped in cocoa is brilliant. It works perfectly and leaves a lovely pattern in the pressed down cookies. Plus the cocoa really did prevent sticking.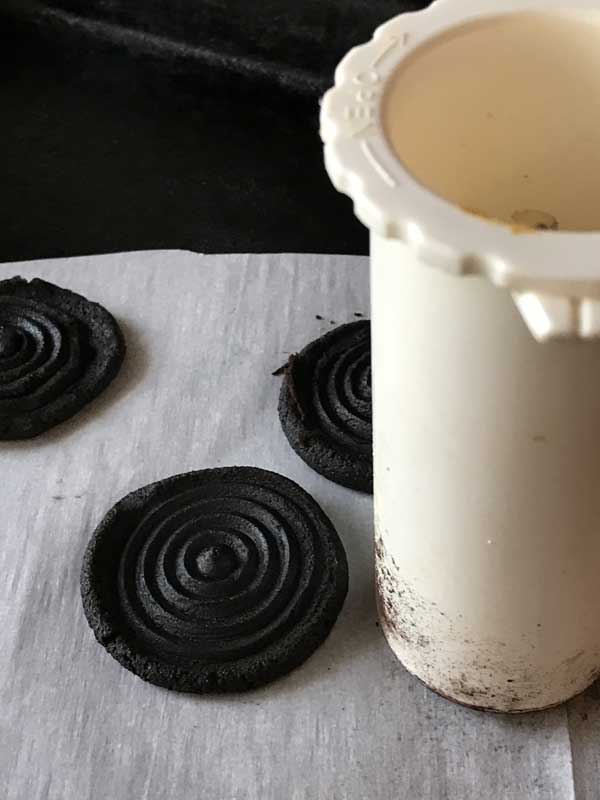 The second thing is that while making the shortening-based filling may gross you out (it did me, and I'm no shortening-a-phobe), the end result is a lot like a real Oreo. That being said, I only made half of these with the shortening filling and just used buttercream for the others.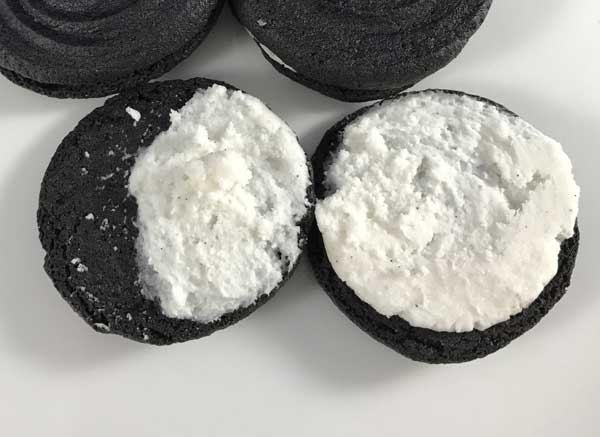 Lastly, he texture of these cookies is dead-on! The recipe doesn't call for any leavening agents, and yet the cookies are nice and crunchy. Baking at 325, a longer and lower bake time that gives the dough time to dry out, is key.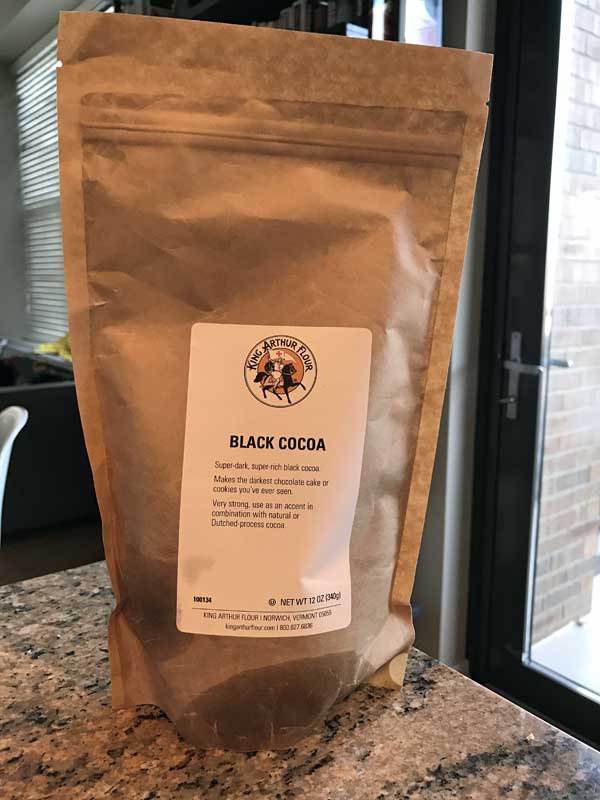 Black Cocoa Powder Smell
As for the Black Cocoa Powder, the fact that it smelled like feet should have been a clue. I wish I'd cut it with some normal Dutch process cocoa because this stuff is strong! The rest of the baking world seems to love black cocoa, and I'm confident I'll warm up to it when I use it more sparingly. However, the full amount as used in the Faux Rios made the cookies too bitter. Super tasters, beware.
Update: Fuzz thought these were awesome.
Next up will probably be Alice Medrich's Black Cocoa Cake from our friends over at Baked.