Nilla Wafer Crumb Brownies are brownies made with four ingredients -- chocolate chips, peanut butter, condensed milk and crumbs. Different versions of the recipe call for different types of cookie crumbs. For instance, the Southern Living Ultimate Cookbook has a version made with chocolate graham cracker crumbs. I have a hard time finding the chocolate graham crumbs, so I make these with Nilla Wafer crumbs.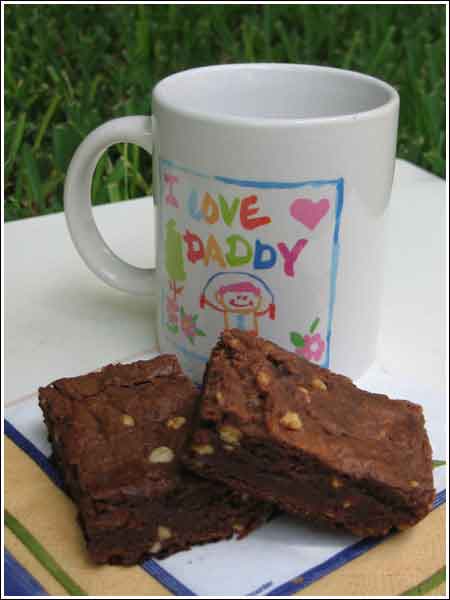 The cookie crumbs dissolve leaving you with a chewy brownie-like bar. These are quick and easy to throw together, but you do have to be patient enough to let them cool.
Here's how to make the Nilla Wafer Crumb Brownies. The recipe below makes an 8 inch square pan, but if you have half a can of condensed milk you need to use up, you can make a half batch in a loaf pan.
Chewy Fudge Peanut Butter Nilla Wafer Brownies
1 cup dark chocolate chips
½ cup plus 2 tablespoons extra chunky peanut butter
14 ounce can of sweetened condensed milk
2 cups vanilla wafer crumbs
Preheat oven to 350 degrees F. Line an 8 inch square metal pan with nonstick foil.
In a heavy saucepan set over medium heat, combine chocolate chips, peanut butter and condensed milk. Stir until melted and smooth. Remove from heat and stir in wafer crumbs. At this point, it will look pretty sketchy. Don't worry, because the cookies disintegrate into the batter.
Pour batter into the lined pan and with wet hands, pat it gently to the edges of the pan. Bake for 20-22 minutes. It will appear shiny and set. Let it cool in the pan for 2 or 3 hours. When completely cool, lift foil from pan and cut the Peanut Butter Brownies into bars.
Makes 12-16 squares.