This review is for the Glazed Baked Pumpkin Donuts from allrecipes.com.  Here's the photo!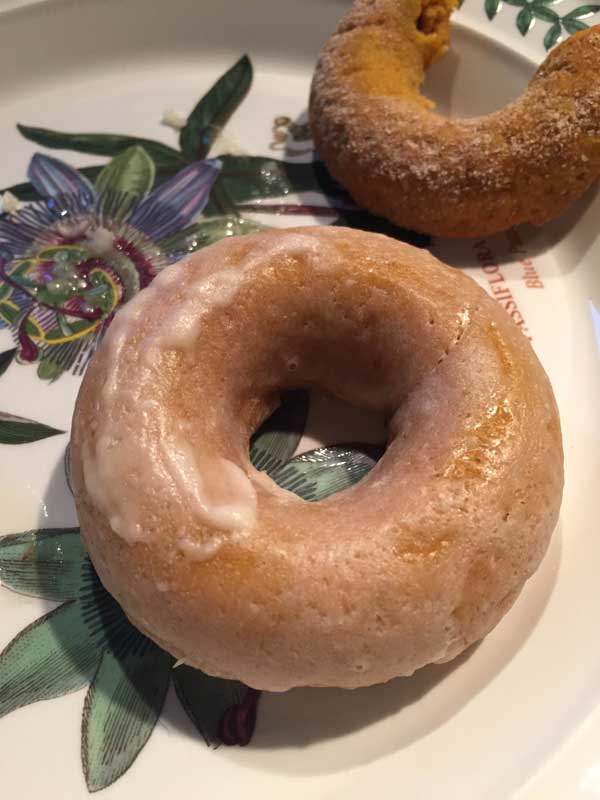 The recipe has 5 stars, but the donuts weren't quite what I expected.  They were dry and kind of dense without the glaze, but once glazed with the buttery frosting, they were better because the butter from the glaze sank into the warm donuts.  So if you make these don't try to skip the glaze.
I used unsalted butter, but I think the original recipe must have used salted butter because my donuts needed a tad more salt. Next time I'll use salted butter or add an extra pinch.