It seems the Martha Stewart Treat Boxes are no longer available. The Martha Stewart Craft Boxes are still around, but I miss the food-safe boxes designed especially for sweet treats like cookies, cakes and candy.
Here's one of the window boxes with some almond toffee.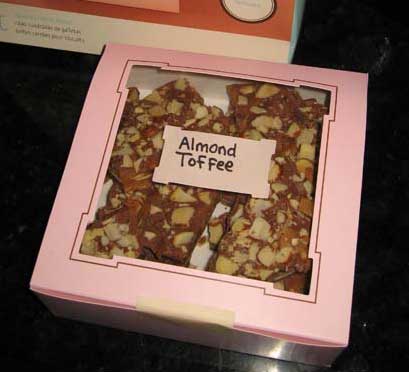 It's a good recipe.  You should try it!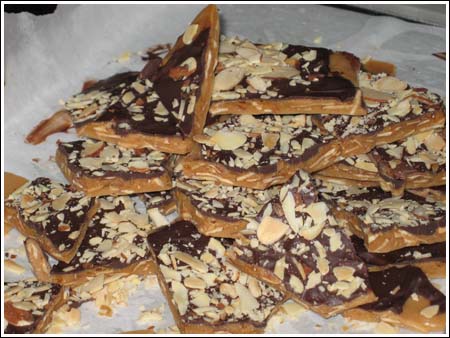 But back to the boxes. Here's another shot.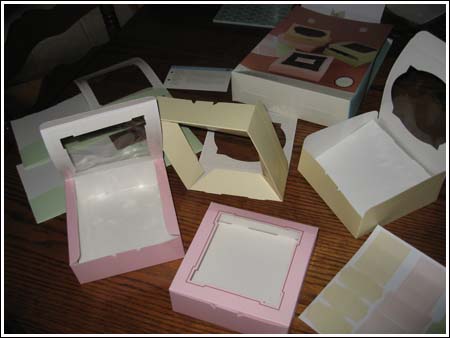 I especially liked the cookie towers, but alas -- no more.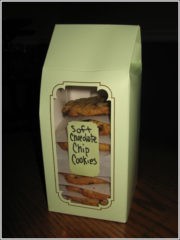 Along with boxes and bags there were all sorts of ribbons, stickers, hole punches, cards, and fancy papers to dress up your packaging.
If you spot the boxes in-store or on-line, let me know.  For now it seems they are not available.