Inspiration for this list came from a spice blend I tried while staying at an AirB&B. I was so impressed with the seasoning, I made a mental note to buy more for home and gift giving. I also began thinking about other items, mostly ingredients, that bakers and cooks might like to see in their stocking or maybe even under the tree, so here's a list of ideas for stocking stuffers for bakers. Hopefully there are a few things here that might interest you or the cook/baker in your life.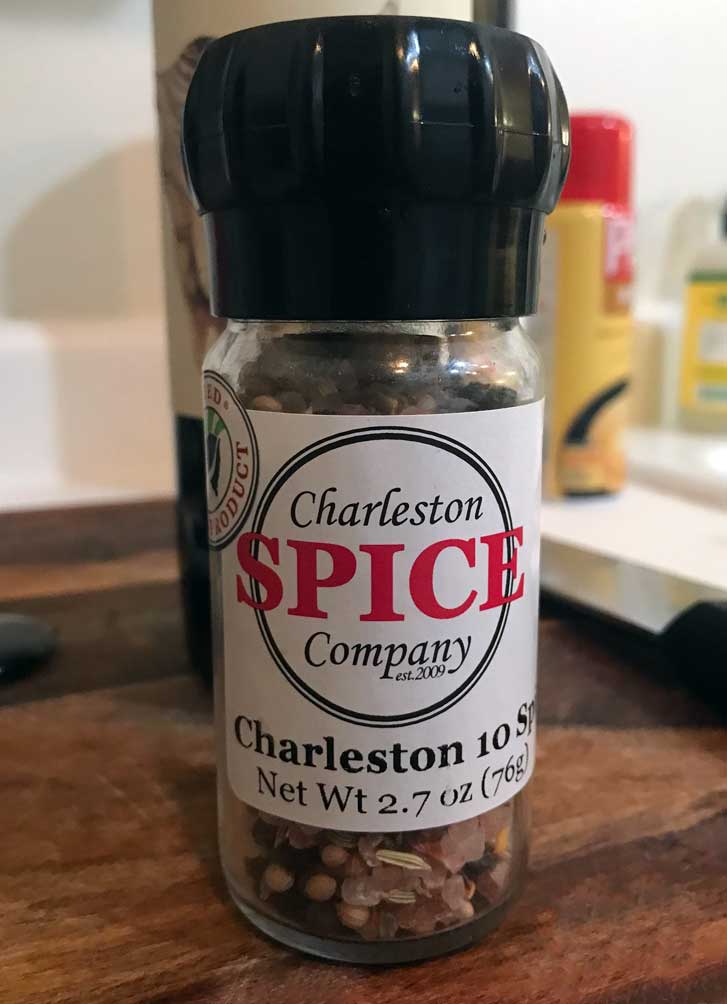 Charleston 10 Spice Blend -- The spice blend that inspired the list! My favorite blends have always included garlic or onion, but I recently developed some weird food sensitivites and have had to find flavorful substitutes. The Charleston 10 Spice Blend is garlic & onion free, yet full of flavor which includes a little burst of fennel. It's the only Charleston Spice Company blend I've tried, but I'm hoping to visit the store in person soon and will load up on others.
La Tourangelle Garlic Oil -- Garlic oil was luxury item for us until I learned it was low FODMAP and could be used in place of garlic. Now it's a staple, and La Tourangelle's is my go-to. I like mixing it with butter and putting it on grilled cheese sandwiches. La Tourangelle's walnut oil is good too.
Jump's Peanuts -- Shout out to my friend Lisa for recommending Jump's. She found them at a Whole Foods in DC and encouraged me to order some from this Ohio based company. Jump's calls their peanuts "almondized" because they are super crunchy and have a texture similar to almonds. They're definitely unusual and would make a perfect gift of stocking stuffer for any peanut lover.
Golden Barrel Molasses -- Golden Barrel is the best molasses I've ever tasted. Its flavor is very robust yet clean, and it will make your holiday gingerbread and snaps even better! I need to stock up too.
Happy Home Flavorings -- The North Carolina Farmer's Market is where I first encountered Happy Home, and I'm now a fan. They have a wide array of flavorings to play with including a pretty good tasting butter flavoring and a popular black walnut.
Non-Melting Powdered Sugar -- Spotted while perusing the shelves of the King Arthur store in Vermont recently. I didn't buy any, but made a mental note to order some so that I can sprinkle holiday desserts with "snow" that won't melt.
Lake Champlain Chocolates -- Another favorite from Vermont! I especially love the Assorted Chocolate Jubilees Gift Bag. It's a mixture of chocolate covered caramels, peanut butter and chocolate truffle. The company has so many other things to try, including baking ingredients and hot cocoa.
Vanilla paste is always a winner! I really like Heilala and Nielsen Massey. Date syrup might also make a fun little stocking stuffer for certain bakers. Trader Joe's had it for a while, and I've spotted it at Marshall's and Home Goods