Citrus Baked Snapper is a quick and easy baked fish recipe calling for snapper, olive oil and a mixture of lime, lemon and orange juice.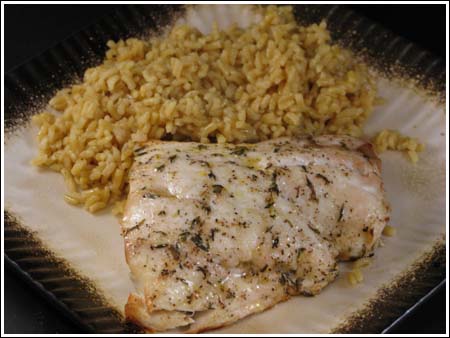 Citrus Baked Snapper
Adapted from an H-E-B Showtime recipe
4 Snapper filets
½ Tbsp. dry thyme
½ tsp. pepper
¼ cup olive oil (preferably Greek Kalamata) -- see note
1 tsp. each lime, lemon and orange juice
½ tsp. kosher salt
Combine all ingredients except snapper in a bowl. Mix well. Place snapper filets on a non-stick baking sheet. Brush olive oil mixture over each filet. Bake at 425°F for 20 minutes.
Makes 4 servings
Note: Original recipe used double the oil and seasonings, but there was leftover oil mixture so we halved it.