I'd planned on making a lemon dessert for the past two weeks, but couldn't get my act together. I kept buying lemons and then changing my mind on what to make.  Finally, I settled on this Lemon Blueberry Tart.  The recipe is Food TV.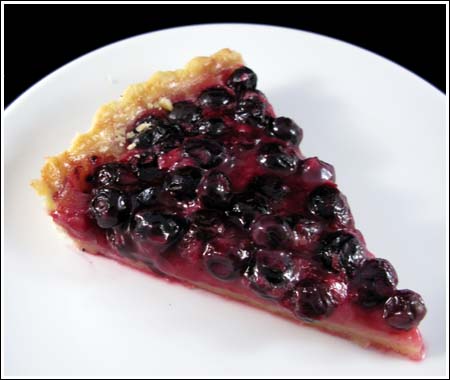 The Lemon Blueberry Tart recipe is for a 10 inch tart pan, but a 9 inch tart pan works too. Just cut the filling in half and make the full amount of pastry dough.
Mine is still cooling, so I'll post the picture a bit later. It looks fabulous and set perfectly even though it was extremely jiggly when I took it out of the oven. My only complain is that blueberries are $3.50 a pack and a "pack" is less than a cup. Since I wasn't sure this recipe would be worthy of $10.00 worth of berries, I used frozen, thawed. They worked out well, but make sure you drain them or you'll have too much moisture.
I might try this one again with blackberries and orange juice.