I've been struggling to find interesting recipes lately, so this Mascarpone Blueberry Tart was a welcome discovery.  Originally from New Hampshire From Farm to Kitchen, I changed the ratios somewhat, but the idea is basically the same -- a graham cracker crust filled with whipped mascarpone and cream, sweetened with maple syrup and topped with fresh blueberries.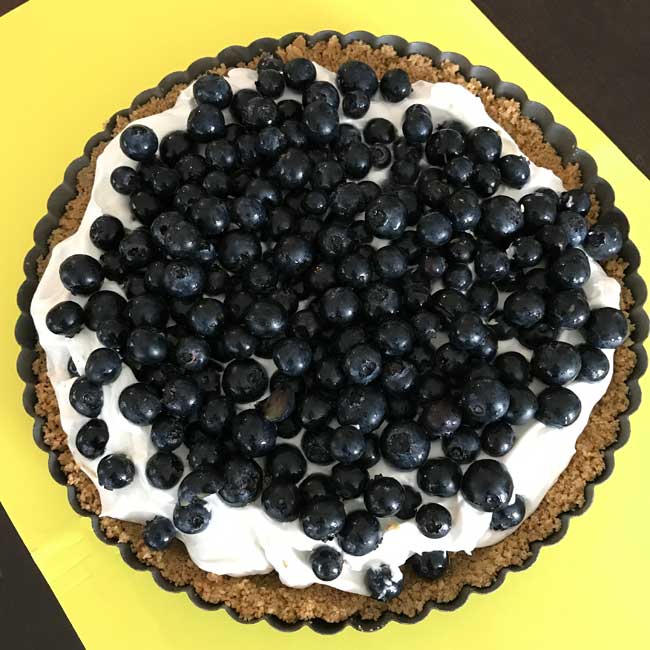 The recipe starts with a typical graham crust.  You can buy graham cracker crumbs or grind the crackers yourself in the food processor. Putting the crackers in a zipper bag and crushing with a rolling pin is also an option.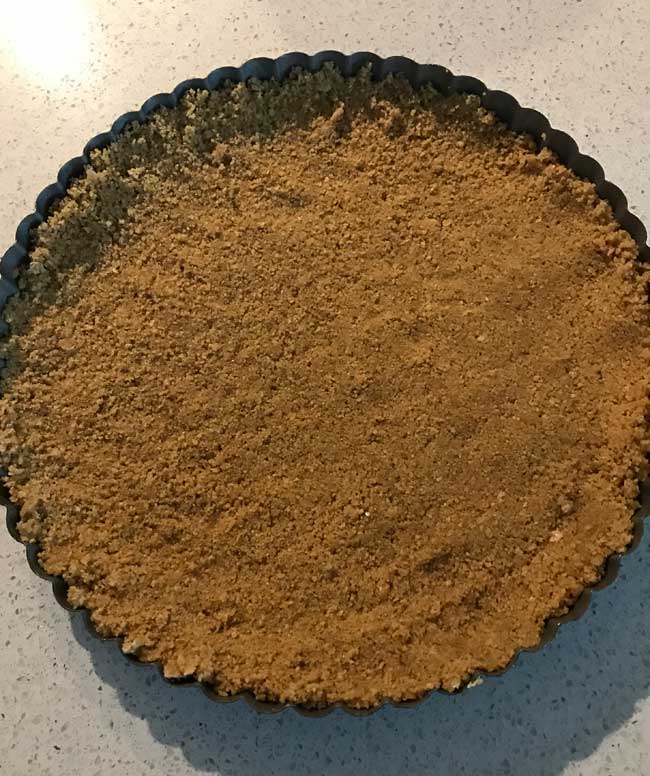 The filling is a mixture of mascarpone cheese and heavy cream whipped with an electric mixer until thickened.  With only 2 tablespoon of maple syrup, the filling is not very sweet, but my family didn't think it needed more sugar (and neither did the original authors, whose version actually called for 8 oz mascarpone and 8 oz and was even less sweet).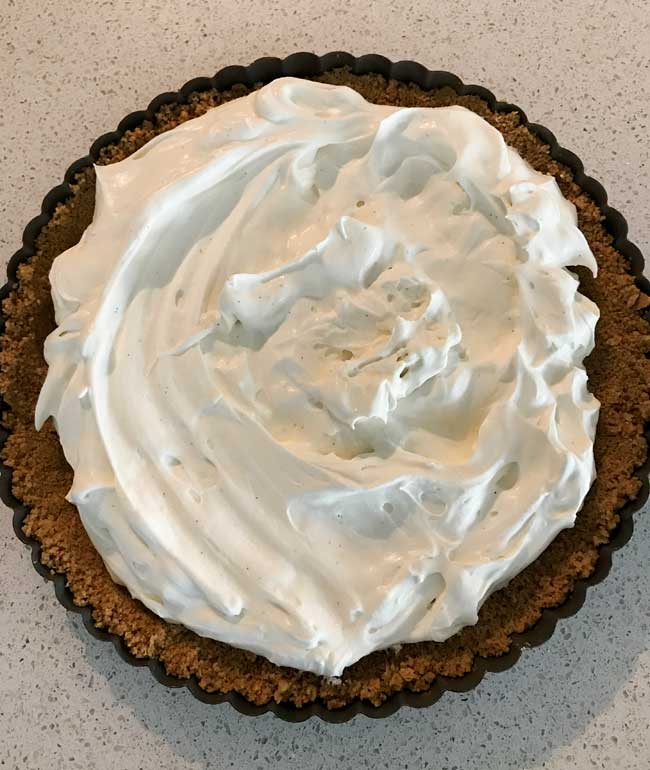 As for the berries, the original recipe says to brush them with melted apple or currant jelly.  I'm not an apple jelly fan and couldn't find currant, so I just tossed the berries in some sugar and they were fine.
Overall this is a great flavor and texture combination, but you may want to play around with the size of the tart and the ratios of filling to berries.
Recipe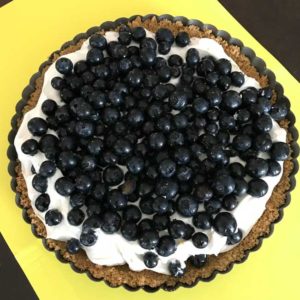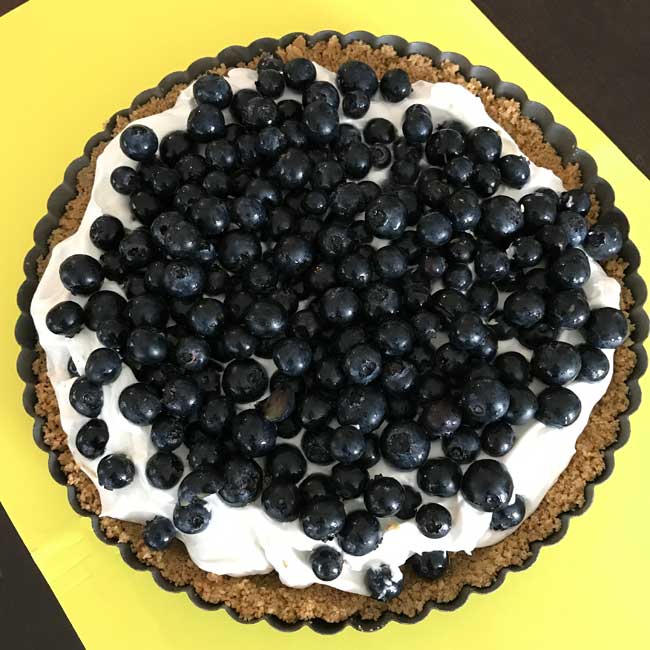 Mascarpone Blueberry Tart
An easy tart made with mascaprone cheese and blueberries.
Ingredients 
Mascarpone Blueberry Tart
Crust
1 ½

cups

5.3 oz or 20 graham cracker squares

¼

cup

sugar

6

tablespoons

melted unsalted butter

¼

scant teaspoon salt

omit if using salted butter
Filling
5

oz

container mascarpone cheese

140 grams

1

teaspoon

vanilla extract or vanilla bean paste

2

tablespoons

maple syrup

40 grams

1

cup

cold heavy cream

240 grams

1

pint

blueberries

¼

cup

currant or apple jelly

melted (optional)
Instructions 
Preheat oven to 375 degrees F. Process graham crackers to make crumbs, then add sugar, butter and salt and pulse until mixed. Press into bottoms and up sides of a 9 inch tart pan or a 9 inch round springform pan. Make the sides thicker than the bottom. Bake for 5 minutes.

To make the filling, put the mascarpone, vanilla and maple syrup in the bowl of a stand mixer and beat until mixed. Add the cup of cream and beat with the whisk attachment until mixture fluffs up. Pour into crust and refrigerate overnight or for at least 4 hours.

Spread the berries over the cheese mixture, then brush them gently with the melted jelly.
Notes
This makes a lot of filling for a 9 inch tart pan (or springform), so you may want to reduce it to ⅔ or even by half and just have a thin layer of cream and a heavy layer of fruit. If you happen to have a 12 inch tart pan, the amount of filling will be just about perfect, but you'll need to increase the graham crust ingredients by ⅓.