Instead of "How to Peel a Peach" I should call this "How I Peel Peaches" because I'm not actually an authority on peach peeling. However, this technique seems to work!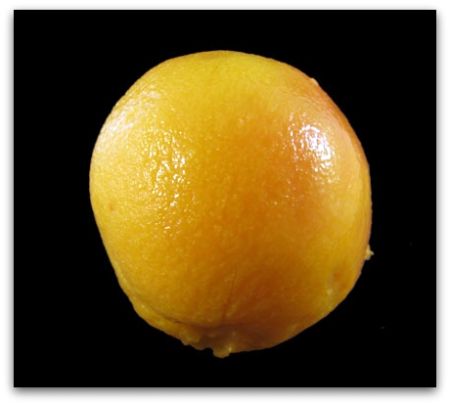 1. Bring a large pot of water to a gentle boil (a little more than a simmer)
2. Cut "x"s in bottom of each peach
3. Add peaches to boiling water and cook for exactly one minute.
4. Remove peaches from boiling water and plunge into a bowl of ice cold water to stop cooking.
5. Using your fingers or a sharp knife and starting at the spot where you made the "x". Peel away the skin. It's a great feeling when a whole sheet of it comes of at once!