Over the years I've collected quite a few recipes with self-rising flour.   Here's a running list.
Banana Bread -- This is a very basic recipe for banana bread with self-rising flour. It's also one of the most popular recipes on this blog.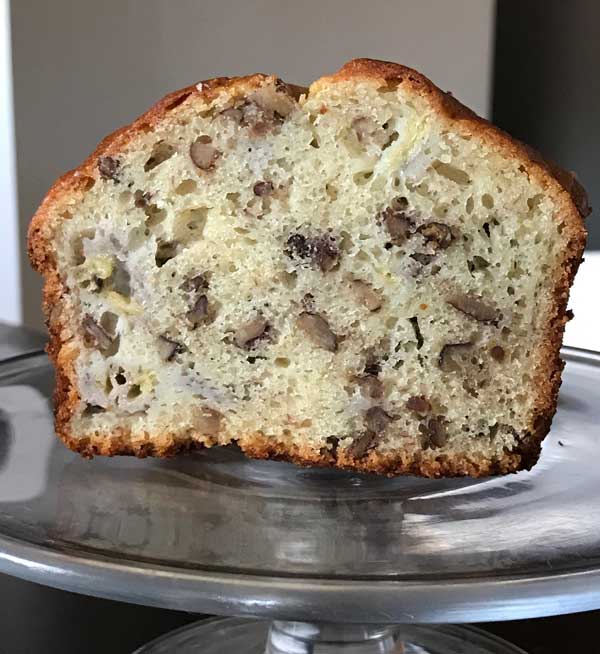 Double Chocolate Cookies -- Another one of my favorite recipes, these can be made without an electric mixer.  The recipe is from White Lily.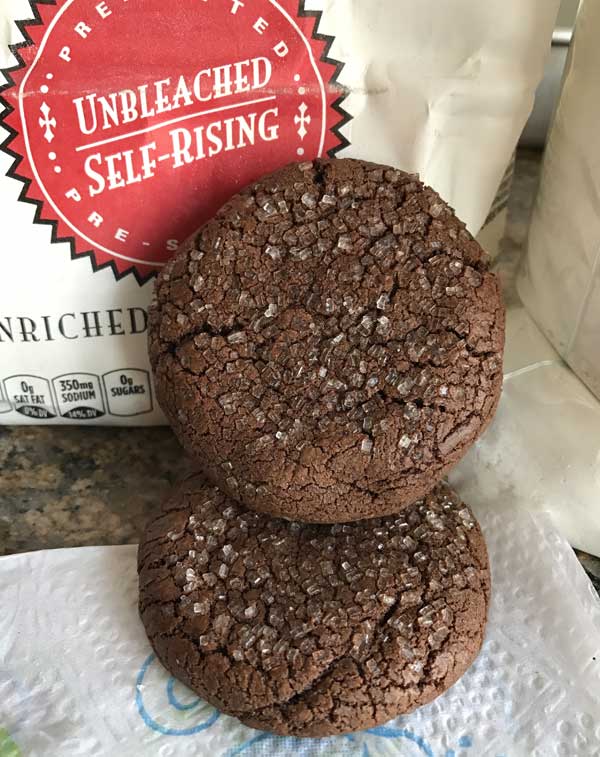 Easy Chocolate Muffins --  I've made this recipe twice in the past week.  They're perfect if you like a not-too-sweet muffin, but if you add 2 tablespoons they'll be more dessert-like.
Sour Cream Biscuits -- In this post I used the biscuits for strawberry shortcake, but they are delicious by themselves.
Yellow Cake -- This recipe, adapted from the Magnolia Bakery Cookbook, calls for half self-rising flour and half all-purpose.
Pistachio Cardamom Cake with Lime Glaze -- This cake is made in the food processor. The flavor is slightly exotic, but in a good way.
Nutella Sandwich Cookies -- one of my favorite 3 ingredient recipes (and recipes with self-rising flour) is for Nutella Sandwich Cookies.
Chocolate Chip Cookies -- I made these chocolate chip cookies yesterday.  They had crispy brown edges.
Self-Rising Flour Orange Cranberry Crunch Muffins