Let's talk about cupcake wrapper sizes. Up until recently, my cupcakes were never as flashy as bakery cupcakes due to size. Even when I used colorful cupcake wrappers from the craft store (some of which smell funny, by the way), the cakes looked cute, but didn't have quite the same dramatic effect as the larger ones from local bake shops.
What Size Cupcake Wrapper?
Thinking all I needed to do was order some "jumbo" size cupcake wrappers off the Internet, I started searching only to realize that there were multiple jumbo sizes.  You've got the wrappers that are Costco size, ones that are slightly smaller, the "regular" size (which most everyone sells), and "miniature" which I haven't bothered with lately.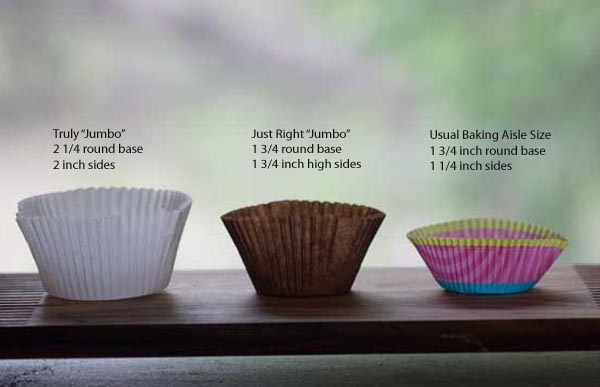 And everyone measures them differently.  Some sites have measurements for the base only, while some have the measurement for the sides. And then there are some with a measurement that includes the base and one side added together. Argh!
My Favorite Cupcake Wrapper Size
Eventually I found some retailers that listed both the base and the height separately. After looking through the goods, I determined that my favorite size cups are the ones that measure about 2 inches across the bottom and have 1 3/4 inch high sides.  The beauty of this size is that the cups fit in most regular muffin pans. That, plus you get another good bite of cake due to the higher sides.  And luckily, you can buy in bulk for reasonable prices.  I've bought them from  The Web Restaurant Store, where they are called 2″ x 1 3/4″ Glassine Baking / Candy Cups – 500/Pack. You can sometimes find them on Amazon, but the ones I see mostly on Amazon are the 2 inch by about 1 1/4 inch which are a half inch shorter but still a nice size.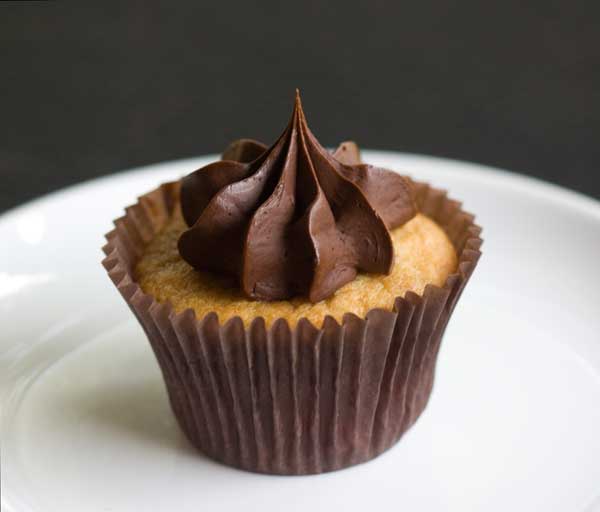 Grocery Store Cupcake Wrappers
If you just want to grab your cupcake wrappers at the grocery store, you can't go wrong with the Reynolds Baking Cups. They don't have the striking appearance of the tall cupcake wrappers, but they are sturdy and can be used without a muffin tin.
A Handful of Good Cupcake Recipes