Baking season is upon us, and I've been running across a lot of great new products lately. For instance, the new Ghirardelli unsweetened chocolate chips.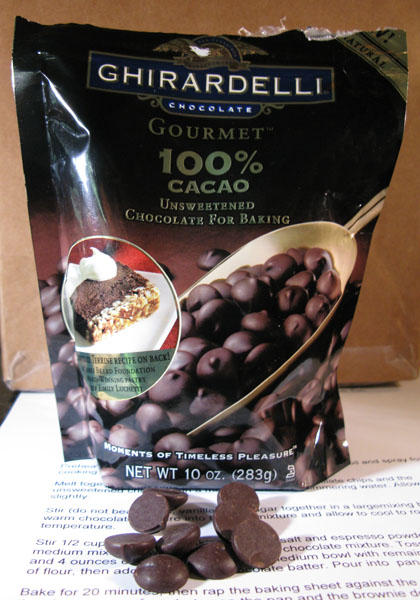 Along with tasting great, they've eliminated the step of chopping up a block of chocolate. Not that chopping chocolate is a pain, I rather enjoy it; but it is nice to be able to dump the unsweetened chocolate chips straight into the melting pot and save some clean-up time. As a bonus, the chips look just like Ghirardelli's bittersweet chips. If you have a chocolate chip thief in your home, now's your chance to foil them. Put the unsweetened chocolate chips in a clear plastic zipper bag and lay them directly in the path of the culprit. Fun!
Update: I'm having a hard time finding Ghirardelli unsweetened chocolate chips, but they are out there. It appears that the bag is a little different now.